« Obituaries | Karen Anne Weller
Karen Anne Weller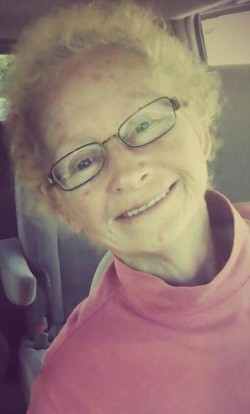 Date of Death: October 6, 2015
Date of Birth: February 27, 1948
Biography:
Karen Anne Weller, 67, died on Tuesday, October 6, 2015 in Brunswick, Maine. She was born on February 27, 1948 in Newton, Massachusetts, daughter of Alice Carey Weller and the late George Herbert Weller.

Karen graduated from St. Mary's College in South Bend, Indiana, received her master's degree in medical anthropology from the University of Notre Dame, and earned a master's in Health Services Administration from the School of Public Health at the University of Michigan in 1984.

Karen was a strong advocate for affordable, patient-centered care and held many leadership roles in non-profit health care. In the 1970's she founded Health Central, the first health maintenance organization in the state of Michigan. In the 1990's she served as vice-president of the Freeport Health Network in Illinois, and from 2001 to 2008 was CEO and president of the North Country Health System in northern Vermont.

Karen was kind, optimistic, sharply witted, fiercely independent and deeply spiritual. She loved her garden, her community, and the beauty of the natural world, especially coastal Maine. Professionally and personally she reframed the impossible as possible, taking right action regardless of barriers. She was known throughout her life for an exceptional capacity to honor the dignity of each person regardless life circumstances. Karen's many friends, far and wide, mourn her loss.

Karen is survived by a multi-generational montage, including her mother Alice, sister Valerie Weller and her husband Carl Guarneri, brother Stephen Weller, brother-in-law Kevin McCoy and his wife Mary Geddes. Her children are David Weller-Fahy and his wife Christy, Stacy Peterson, Johanna Weller-Fahy and her wife Andrea Warmack, Katherine Weller-Fahy and her partner Gabriel I J Snell, and Martha and Elaine Moser. Her grandchildren are Shane and Alexis Weller, Alicia Rafael, Zora, Dana and Michael Preston Peterson, and Brian and Adam Weller-Fahy. She is also survived by her friend Charla Spann.
Karen is predeceased by her sister Suzanne Weller and her daughter Nellie Cayaditto Rafael.

Friends and family are invited to attend a Celebration of Life of Karen Weller, this Saturday, October 10, at 1 pm at St. Paul's Episcopal Church, 27 Pleasant Street in Brunswick.
Contributions in lieu of flowers may be made to The Gathering Place, P.O. Box 171, Brunswick, ME 04011.