Burial and Funeral Services
Simplified, low-cost burial and funeral options that are flexible and designed to meet the needs of your family and budget. Contact us to learn more.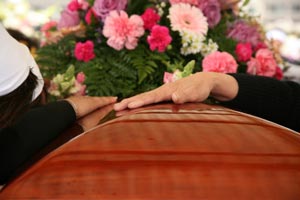 All Services Include
Arrangements Conference
Transfer of Remains from Place of Death
Embalming (Traditional and Visiting Only)
Obtaining ALL State Permits
Filing of Certificate of Death
Social Security Report of Death
Applicable Veterans Administration Forms
Construction and Submission of Obituary
It is our policy to be thorough, timely and efficient for all arrangements; for this reason, we generally are able to have the cremains ready in 5-7 business days. 
All Services Do Not Include
Certified Copies of Death Certificate
Cemetery Fees
Newspaper Fees
Clergy/Church Honorarium
Not sure which package will best fit your needs? Just contact us and we would be happy to assist you with your selection.