About Funeral Alternatives
Funeral Alternatives is a locally-owned and operated family business. We have built our business over the years by offering "sensible alternatives" for the value-conscious consumer. Our simplified approach offers greater flexibility and cost hundreds or even thousands of dollars less than you might find elsewhere.
We are available 24 hours a day, 7 days a week to answer your questions, handle your funeral prearrangements, or to finalize funeral arrangements. Our experienced and caring funeral directors are ready to guide you through the process.
The following is an article published in the Windham Eagle announcing our new location in Windham.
Friday, November 17, 2017
Business Spotlight on Funeral Alternatives by Michelle Libby
When a loved one dies the most dreaded thing to do is find a way to honor their life without adding more grief or breaking the bank. Making the funeral arrangements is time consuming and many times filled with salespersons trying to upgrade Aunt Suzie to the Cadillac of resting spots. There is another way to honor loved ones in a respectful way that gives the family the control to execute the wishes of the one who has passed.
There is a move away from traditional funeral homes with people choosing to have the body cremated so they can scatter ashes in a favorite location, display in an urn or put the ashes in jewelry. 
Funeral Alternatives, a full-service company with locations in five towns including Windham, offer basic services including cremation and a temporary urn as well as removal of remains from place of death, state permits, filing of certificates and forms and more. Owner and director Chuck Kincer started the company in 2002, after his work in the Navy as an aircrewman and after leaving his job as a UPS manager. 
"What I liked about the profession is you wear many hats, you mow lawns, meet with families that are grieving, mix chemicals for embalming," Kincer said. 
Kincer owns a traditional funeral home in Richmond, in addition to the five Funeral Alternatives locations in Augusta, Lewiston, Yarmouth and Brunswick. Kincer acknowledges that his company is niche specific. People come to him because they are looking for a certain way to honor the family member or friend. 
"We are an alternative to a traditional funeral home, devoid of limousines and flower cars," he said. "We offer simplicity and affordability." The Windham location is a small office at 110 Tandberg Trail. The bright, friendly location has a display of holders to match the personality of the deceased. Some of the products are made in Maine. The simple locations have less overhead, which means the Funeral Alternatives can pass that savings on to consumers. They never push selling families anything. A lot of families appreciate that, Kincer said. 
"It allows us to be in support and be involved in the community without a large investment," Kincer said. The funeral directors live in the communities they work in. Brian K. Paradis is the director in Windham, but any of the directors could help a customer. Paradis worked in a funeral home for 18 years in the community. The other directors are Steve Nadeau, Katelyn Syphers and Jon Cain. 
"You've got to be really dedicated to be in it. You have to know your clientele," Kincer said. 
Cremation is becoming a more popular option for families who are choosing to do special things with the ashes. Cremation offers time, Kincer said. For those who want to scatter ashes or make jewelry, this gives them time to get the plans in place. There is no rush to do a funeral, either. "We try to make the experience about that person," he said. 
Kincer also owns sister company Cotton Crematory in Richmond. "We keep the family's loved one in our care throughout the process," he said. Other places might have to use a third party to meet the wishes of their clients. 
Funeral Alternatives has a goal to respond to all calls of passing within one hour of the initial call. "I tell people to call me when you're ready," Kincer said. There is a 48-hour hold time from the time of death, and the medical examiner has to approve all deaths before cremation. 
The most affordable option at Funeral Alternatives is $1,425. The price can rise to $6,000 for a traditional burial. Some funeral homes charge up to $10,000 for a full service because of their overhead. Funeral Alternatives offers pre-payment plans with all arrangements done in Windham with a guarantee that the plan will be honored into the future without prices increasing. 
"We don't put the money first, we put service first," Kincer said. "No one else does what we do. Ours can be a little more involved. We help them out to the best of our ability. Funeral directors are unrecognized heroes. They work 365/24-7. If we're called off we go."
Funeral Alternatives directors are available all the time at 207-572-1456 or call toll-free at 1-866-761-0945. To meet with someone in the office, it's best to have an appointment.
Below is an article about us in the Oct. 2009 AARP Bulletin
The High Cost of Dying
By: John S. DeMott | Source: From the AARP Bulletin print edition | October 1, 2009
Sometimes, a funeral goes as smoothly as a family could hope for:
Jack Sanders had talked frequently with his mother, Joyce, about her funeral plans. A frugal woman, she disdained high prices for anything. She wanted cremation and a simple burial with a graveside service and a few friends. No big fuss. No viewing.
So Sanders, 52, of New Sharon, Maine, arranged for precisely what she wanted when his mother died in August at age 68. Chuck Kincer, owner of a number of funeral businesses in Maine, did everything to specifications and charged $1,250. "It was perfect," Sanders said after the graveside service at the family plot.
But other times, things spin out of control:
After her husband of 35 years died unexpectedly while working in Louisiana, Beckey Poplin of Lubbock, Texas, needed to use insurance proceeds to pay a local funeral home more than $16,000. She told local TV station KCBD that she wasn't given a price quote before receiving the final bill, didn't know how to read the contract and wasn't sure what was included. Asked why she hadn't requested a price estimate, she told the station, "You don't do that at that time. You don't really care. You have other issues to deal with."
Two years later, Poplin said, she compared the prices in her contract with those at other funeral homes and concluded that she had been overcharged about $5,000. What prompted her to revisit her experience, she said, were allegations by a former employee of White Funeral Home that the container in which her husband's body was returned from Louisiana had been reused to transport another body.
Poplin sued the Lubbock funeral home, alleging deceptive trade practices and other lapses. The lawsuit is scheduled for trial in January, and all the parties declined to comment.
For many families, the grief over losing a loved one is compounded by the stress of dealing with higher-than-anticipated expenses—and at a time when Americans can least afford it. Older Americans are particularly pinched. They're facing historically high unemployment rates and steadily mounting medical costs, and their retirement savings and home values still have not recovered from the effects of the lingering recession.
Sometimes, the financial burden of a funeral is unbearable. Los Angeles County officials reported in July that nearly 700 bodies lay unclaimed at the county morgue in the first half of the year, often because families could not afford funeral costs.
No wonder that sticker shock is driving families to choose alternatives to a traditional funeral. Many are rejecting funeral homes' comprehensive "packages" and buying only what they can afford. Increasingly, some are choosing cremation, a "green" burial or even a service performed by the family at home.
According to the National Funeral Directors Association (NFDA), the average cost of a regular adult funeral in 2006 was $7,323, up 45 percent since 2001. That figure does not include a cemetery plot, burial, a grave marker, flowers or other items that can add thousands of dollars to the final bill.
What's more, funeral prices will rise faster than living costs in the next few years, predicts John Fitch Jr., an NFDA official in Washington, because prices of caskets and funeral supplies are escalating.
Funeral directors deny that their fees are excessive. In 2004, the NFDA's magazine republished an article, "Dispelling Funeral Cost Myths," arguing that most people pay far more for weddings, cars or one year's college tuition. Funerals are bargains, especially considering the intensive services involved, said Jack Kynion, then president of the Illinois Funeral Directors Association.
Funeral directors also stress that they are absorbing some cost increases and are willing to work with families to keep funerals affordable.
Still, some funeral directors charge whatever the traffic will bear, says Joshua Slocum, executive director of the Funeral Consumers Alliance, a Vermont-based nonprofit.
The organization urges caution in the use of "pre-need" contracts, in which you pay at least part of a funeral's costs in advance. Such contracts can provide peace of mind and the opportunity for comparison shopping. But beware: If you move or change your mind about your final arrangements, you likely won't get a full refund. There's also a risk your contract may not be honored if businesses merge or fail. And in August, a federal prosecutor in Missouri indicted a company on charges that it skimmed millions of dollars from pre-need customers.
Funeral customers today have far more protection than in 1963, when Jessica Mitford's book The American Way of Death touched off a public uproar that eventually led to federal regulation of the industry. The Federal Trade Commission's "funeral rule," issued in 1984, requires all providers to offer a written "general price list" of all goods and services, and to let consumers choose individual items instead of a package.
What you should know: Understand your rights and insist on them. FTC undercover investigators found last year that about a fourth of the funeral homes they visited significantly violated the funeral rule.
Every funeral home includes a "basic services fee" on its price list, and this is the one item that customers must accept, though it can be negotiated. Beyond this fee, however, survivors have a wide range of choices. The family may choose to forgo a funeral ceremony or decide not to have a public viewing, in which case embalming of the remains is often not necessary. A wide range of other options may be accepted or declined.
Casket choices range from cloth-covered plain wood to solid bronze, and stories of salesmanship abound. "Some funeral directors may imply that the casket is an indicator of socioeconomic status," V.K. Thornton writes in The Survivor's Guide: What You Need to Know and What You Need to Do When Someone Close to You Dies. "He may refer to [less expensive] models as 'welfare' caskets or even 'morgue boxes.' "
There is a way to avoid pressure tactics and indecision at the funeral home, according to the Funeral Consumers Alliance. It advises families to discuss funeral plans in advance, much like they would if they were planning a wedding, a home purchase or making a major life decision. Avoiding the topic will make the funeral more difficult, and likely more expensive, for survivors.
More and more people are choosing alternatives to the traditional funeral home experience.
Cremation
It fell to Shelley McNamara-Cary, 39, of Cumberland, Maine, to handle arrangements after her uncle Derek Tebbetts died of a brain tumor in August. She contacted a home that had handled funerals for three grandparents and learned that the simplest rites would cost $5,000—"an outrageous amount of money," she says.
A friend referred her to funeral home owner Chuck Kincer, whose price for cremation and services was $1,350. Since she faced a separate $3,000 for a grave marker, McNamara-Cary was relieved. "There wasn't a whole lot I had to do," she said. "It was a lot better than the $8,000 price I was looking at."
Almost a half-century ago, only about 4 percent of bodies were cremated. By 2007, the drive to keep costs down had pushed cremation to 35 percent of funerals nationally, according to the Cremation Association of North America. The group estimates that the rate will reach 59 percent by 2025.
Do It Yourself
Home funerals are also on the rise. These eliminate chemical embalming and fancy metal caskets. Instead, usually with the assistance of "death midwives," family members bathe, dress and lay out the body—preserved with dry ice—for up to three days in their homes, enough time for fond farewells. In some cases, states allow families to conduct burials on private property in rural areas after obtaining the necessary permits. Such funerals can cost as little as $250.
Constance Miles, 63, of Sebastopol, Calif., arranged a viewing in her home of her stepson, Allan Stone, 42, when he died of complications from a bone marrow transplant five years ago. After a Buddhist memorial service, she and her family put Stone's washed body into a cardboard casket and took it to a nearby crematorium in a pickup truck. They obtained a death certificate form, had it signed by a physician and filed it with the county.
Stone's ashes were sprinkled along with flowers into the ocean by his sister, who had flown from Hawaii. Total cost: $500.
I hope I have a funeral like this," Miles says. "I wouldn't choose a $10,000 funeral. I'd rather give the money to my grandchildren."
Green Funerals
There are about 20 "green" cemeteries in America right now, essentially open fields. Markers are made from local rock, and some families dispense with them in favor of GPS coordinates.
Slocum of the Funeral Consumers Alliance says there's nothing really new about "green" funerals except calling them that. "It's the oldest, most traditional form of burial," he says. "A simple burial in a simple wood box without chemicals or a concrete vault. Jews and Muslims have practiced it for thousands of years."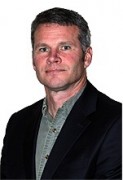 Chuck Kincer
Owner & Funeral Director
Jonathan Cain
Funeral Director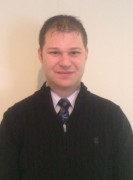 Steve Nadeau
Funeral Director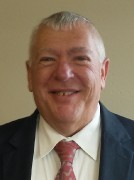 Brian Paradis
Funeral Director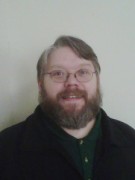 Abe Fortier
Funeral Director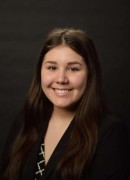 Brie Melanson
Funeral Practitioner Trainee