« Obituaries | Dorothy A. Swanson
Dorothy A. Swanson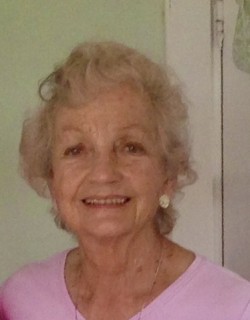 Date of Death: March 27, 2023
Date of Birth: February 22, 1930
Biography:
Dorothy A. Swanson of 11 Thomas Lane, of Bath, Maine, passed away unexpectedly but peacefully on March 27th, 2023. She was 93 years young. Dorothy was born on February 22, 1930 in St. Johnsbury, Vermont and was the daughter of Ethel and Marcus Stillman. She graduated from high school at the St. Johnsbury Academy and was active in many areas such as the Outdoors Club and Glee Club.
Dorothy graduated from the University of Vermont with a BS in Elementary Education. She began her teaching career as a third grade teacher in Montpelier, Vermont for one year.
On August 1st, 1953, she married George W. Swanson of Brooklyn, NY and they made their home in Bay Shore, Long Island, NY for twenty years. In those years she taught school, mainly as a substitute teacher, since raising four children was an almost full time job. Her life was full and happy being a Girl Scout leader, busy in church activities, and sewing for her three girls.
In 1969, the family moved to Bath, Maine where Dorothy taught third and fourth grade students for 20 years. She was active in the United Methodist Church, the United Congregational Church in Bath, and the Phippsburg Congregational Church UCC. "Dottie" was a deacon for several years, and a member of various committees in the three churches.
Volunteering in the community gave Dottie great pleasure; she served at the Food Bank, Soup Kitchen, and Meals on Wheels.
She enjoyed doing many things with her family such as camping, traveling, canoeing, boating, kayaking, hiking, gardening, and corresponding with her many friends and family members. Her hobbies included quilting, sewing, and knitting.
Family meant the most to her. Dottie was married to her beloved husband George for 67 wonderful years. She is survived by three daughters and one son: Deborah and her husband Dale Costner of Casar, NC, Marcia Thibeault of Saco, ME, Sharon and her husband George Turnbull of Whitefield, ME, and Eric Swanson and his wife Kimberley of Scarborough. ME. She also leaves behind her grandchildren: Kiley Thiel, Kara Blackney, Ben Thibeault, Maggie Andreeson, Abigail Turnbull, Hannah Barrington, Emma and Andy Swanson, and ten great-grandchildren.
She is pre-deceased by her husband George Swanson, her beloved sister Margaret Stone, and son-in-law Jerry Thibeault.
Dorothy's celebration of life will be at Phippsburg Congregational Church in Phippsburg, Maine on Friday, March 31st at 2:00 PM. In lieu of flowers, donations can be made to the Phippsburg Congregational Church UCC.