« Obituaries | Chase Pray
Chase Pray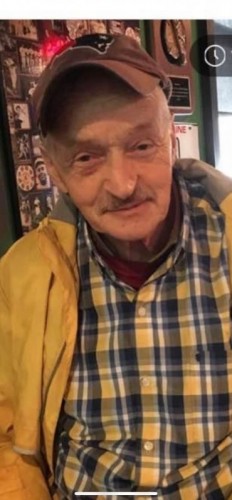 Date of Death: February 14, 2021
Date of Birth: February 29, 1944
Biography:
AUBURN – Chase Pray passed away peacefully on February 14, 2021 at the age of 76. Born in Lewiston in 1944, he was a leap year baby who celebrated his "19th" birthday in 2020. He was the son of Charlie and Norrine Pray.
Chase will be remembered for his kindness, his generosity, and for having a giving heart. As anyone who knew him could attest, his number one mission in life was mentoring upcoming athletes. Fondly referred to as "Coach Chase" he gave hope and provided opportunities to competitors young and old. He helped countless athletes fine-tune their craft and always made sure every kid had a snack, had the sneakers and shorts they needed, and many times went out of his way to provide for those who needed it. He was a man who would give the shirt off his back to help someone else. He was a father-figure and positive role model for many young people teetering on the edge and always provided an encouraging word. Chase was a quiet man whose actions spoke louder than words. He had a never-quit attitude and believed that there were no short cuts; for Chase, hard work was the only way to success. Running was his passion and until he moved to Clover Manor in Auburn he could be seen running throughout Lewiston and Auburn, never missing a day. Always the athlete, he was challenging people to push-up contests well into his 70s. He was truly one-of-a-kind.
As a member of the dining services family at Bates College for more than forty years he will be remembered for his spunk, his hard-working nature, and for never quite tying his shoelaces tight enough. For many summers he worked as the head baker at Tripp Lake Camp in Poland.
Chase is predeceased by his parents, his former wife and good friend Minnie Pray, sister Connie, and his brothers in-law Henry McCrillis, John Lelansky, and Craig Larlee. He is survived by his brother Greg Pray (and wife Dawn) of Auburn, and sisters Betty McCrillis of Jay, Peggy Larlee of Minot, and Cathy Lelansky of Turner; sons Nelson (and wife Annie) of Portland, and Keith (husband Sebastien) of Lisbon; his grandchildren Nelson Pray (and wife Brianna) of Bowdoinham, Hannah Pray of Lewiston, and Carolyn Pray of Lisbon; and step-grandchildren Finnegan and Sawyer Sutton of Portland; and great-granddaughters Skylar and Charlotte Nalos of Bowdoinham.
A viewing will be held at Funeral Alternatives in Lewiston on Monday, February 22 from 4-6 p.m. The Pray family would like to thank the dedicated staff at Clover Manor in Auburn for their compassionate care. Rest in peace Coach Chase Pray.