« Obituaries | Amy Bray Peterson
Amy Bray Peterson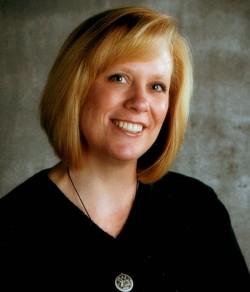 Date of Death: December 31, 2021
Date of Birth: February 20, 1969
Biography:
"I don't know how much value I have in this universe. But I do know that I made a few people happier than they would've been without me. And as long as I know that, I'm as rich as I'll ever be." - Robin Williams
Auburn – Amy Bray Peterson, 52, died on December 31, 2021 at home in Auburn, Maine surrounded by her loving family. Amy was born on February 20, 1969 in Boston, Massachusetts. Raised by educators Donald and Ruth Trites, she lived in Decatur, Georgia during her childhood. Amy was a youthful and energetic spirit. She loved the outdoors, playing softball, having adventures with friends, and exploring the mountains and beaches of the South. Amy moved to Maine in 1986 and graduated from Marshwood High School in 1987. She then attended the University of Maine, graduating in 1992.
Amy had a life-long love of music. In high school, she was a dedicated member of the marching band's color guard. In college, she was a member of the University of Maine Marching Band and Tau Beta Sigma, where she met the love of her life, Steven Peterson, who she married on January 8, 1994. From the 80s synths of Duran Duran to the heavy guitars of Linkin Park, Amy found comfort, meaning, and strength in music.  
A brilliant educator, Amy worked at Oxford Hills Comprehensive High School and Edward Little High School for over 15 years. Her passion for being engaged with her math students inspired to her to get a master's degree in School Counseling. Amy brightened the lives of everyone she worked with, pouring her heart and soul into her students, preparing them for their lives beyond school.
Family was at the center of Amy's world. She supported her husband's Masonic activities and was a member of Pine Cone Chapter, Order of Eastern Star. As a mother of three, she was her children's biggest cheerleader, pouring endless love and time into their passions and hobbies. She was their best friend and the best mother anyone could ask for.
Amy is survived by her husband Steve and their children: George and his wife Hillary of Lewiston, Kathryn of Lewiston, and Donnie of Alexandria, VA. By her parents, Ruth Trites of Brunswick and Donald Trites and Beverly Baker of Lincolnville Beach, siblings Sarah Trites of Sabattus, Erica Trites and her husband Jason Cowles and their children; Amelia, Emily, and Leif of Jefferson, and Jamie Trites of Portland. Finally, by her friends and students whose hearts she has touched over the years.
At her request, there will be a private burial this week, followed by a memorial service and celebration of life this Spring. Please visit funeralalternatives.net to sign the guestbook and leave your condolences.
In Lieu of flowers donations can be made to the Miss Pink Pageant (misspink.org) 14 Hickory Ln, Ipswich, MA 01938, who supported Amy and her family throughout her battle with breast cancer.