« Obituaries | Stephen Lee MacDonald
Stephen Lee MacDonald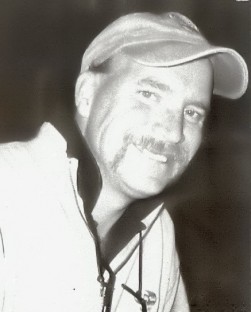 Date of Death: November 22, 2011
Date of Birth: November 29, 1959
Biography:
Stephen Lee MacDonald, 51, of Sabattus died on November 22, 2011 at Hospice House in Auburn after a long illness. He was born in Portland on November 29, 1959 the son of Russell MacDonald and Carole Ann McKeague. He grew up in Westbrook and Scarborough, graduating from Scarborough High School in 1978. He was named to the All State Soccer team as a goalie in 1977. He also started his career in emergency medical services with Scarborough Student Rescue in 1976.
He graduated with the first paramedic program from Northeastern University in 1981. He was one of the first Nationally Registered Paramedics in the state of Maine. He has been a paramedic/firefighter with the Portland Fire Department for over 25 years. He was a flight medic and worked for both AirMed and Life Flight of Maine. He has worked as a per diem paramedic in many towns in the Portland area. Stephen loved being a paramedic and especially enjoyed mentoring new paramedics. Stephen was named Paramedic of the Year in Southern Maine in 2006. He has also been recognized by the Portland Fire Department twice with the Espirit de Corps award which is given for exemplary team work.
Stephen enjoyed golf, music and cooking. He played the guitar and sang with several groups through the years. He will be remembered for the delicious food he prepared for his fellow firefighters.
Stephen's goal was to make at least one person smile every day. He touched countless lives through his work as a paramedic. He was compassionate towards all. If Stephen was your friend, you had a true friend for life. He would go out of his way to help anyone, friend or stranger. Being a paramedic wasn't just a job, it was who he was.
He has left a huge hole in the EMS community.
Stephen is survived by his life and work partner, Sylvia. He is survived by his mother and stepfather, Carole Ann and Leonard Huntington of Auburn; brothers Scott and his wife Liz of Oquossoc and Shawn and his wife Kimberly of Lee. He leaves three nephews and a niece, a step-sister Tracy and step-brothers Dan and Jamie. Dear to his heart were his "adopted" children and grandchildren; Mark and Heather of Kezar Falls, Jeremy and Lisa of Colorado, Chris of Sabattus, Chandler, Alexis, Logan and Isaac.
A memorial service will be held on December 6th at 2 PM at the St. Pius Church hall at 492 Ocean Ave. in Portland. Donations for a paramedic scholarship in Stephen's name can be sent to Southern Maine Emergency Medical Services, 474 Riverside Industrial Parkway, Portland, Maine 04103.