« Obituaries | Arthur George Hosford Jr.
Arthur George Hosford Jr.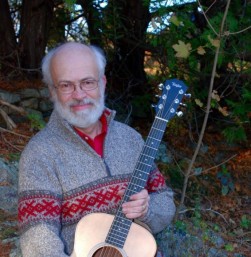 Date of Death: April 18, 2013
Date of Birth: July 21, 1955
Biography:
Portland-On April 18th, 2013, Arthur George Hosford, Jr., aged 57, passed away unexpectedly at Maine Medical Center in Portland. He was born on July 21st, 1955 to Arthur George Hosford Sr. and Ruby Mary Hudson Hosford in Hanover, N.H.
Growing up in Springfield, VT, Arthur developed a passion for music early in his life, studying piano and organ with Harriette Slack Richardson. He attended the Hartt School of Music in West Hartford, CT, studying Piano and Instrumental & Choral Music Education, graduating Summa Cum Laude in 1977.
Arthur was the music director for the high school and elementary schools in Richford and Berkshire, VT in 1977. He then became the music director for Otter Valley Union High School in Brandon, VT in 1979, where he taught until 1982.
After teaching at Otter Valley, Arthur attended the University of Maine School of Law in Portland, ME, graduating Cum Laude in 1985. He began working as an attorney at the Maine Department of Professional & Financial Regulation in 1989, where he worked up until his passing.
Throughout his life, music played a major role in Arthur's life. He was the organist and choir director at numerous churches in Maine and Vermont, most recently the First Congregational Church, Wiscasset. He was also an accomplished accompanist, playing piano for several Mt. Ararat and Cony High School choral concerts and Lincoln County theater productions. Aside from music, Arthur also loved reading, writing, poetry, animals, sitting by the ocean, painting, spending time with his family, meditating, doing yoga, and cooking.
He is survived by his loving family – his wife of 20 years, Kathleen Hand Hosford; his son Arthur Hosford III; his stepdaughter Jessica Koubek and her husband David; his grandchildren Miriam, Lydia, and Noah Koubek; his sister Marilyn Comstock and her husband Russell; his nephews Erik and Arthur Comstock; and his beloved Lhasa Apsos, Tashi and Yo-Ba.
A memorial service will be held at 11:00 AM at First Congregational Church, Wiscasset on Saturday, April 27th for relatives and friends.