« Obituaries | David Michael Deci M.D.
David Michael Deci M.D.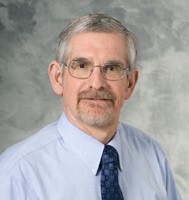 Date of Death: April 21, 2023
Date of Birth: January 18, 1955
Biography:
Dr. David Michael Deci, family medicine physician, passed away peacefully at his home in Topsham, Maine, on April 21, 2023, at the age of 68. 
David was born on January 18, 1955, in Glen Cove, New York, to David and Rosalie Grella Deci. He grew up in Jensen Beach, Florida, with his brother Paul and sister Ellen.   
He attended Florida State University's Program in Medical Sciences (1977), bridging to a doctoral degree in medicine from the University of Florida (1980) where he was inducted into Alpha Omega Alpha Honor Medical Society. He and his wife Diane then moved to Asheville, North Carolina, where he completed his residency in Family Medicine at the Mountain Area Health Education Center, serving as chief resident in 1983. 
 
David worked as a family medicine physician for 42 years, caring for thousands of patients and their families in western North Carolina, the northern Shenandoah Valley in Virginia, West Virginia, and Wisconsin. He provided exceptional care to patients in a variety of settings - at clinic exam tables, hospital bedsides, home living rooms, football field sidelines, and city streets. Throughout, his work has been focused on delivering care to rural communities and caring for those least able to access care.   His care earned him the admiration of his patients and colleagues. His handwriting earned him the praise of the nurses!
 
Throughout his personal life and professional career, he gave his time and energy to organizations and efforts that improved the communities and people around him; he was an Eagle Scout in Jensen Beach, led local and state efforts of the American Cancer Society in Virginia and the mid-Atlantic region, with students and other faculty, developed the Multidisciplinary UnSheltered Homeless Relief Organization of Morgantown (MUSHROOM), and was a seminal member of the Street Medicine Institute and the Society of Teachers of Family Medicine.  Dave directed medical services for evacuees relocated to West Virginia during the tragedy of Hurricane Katrina. He was an early champion for HIV/AIDS patient care in Shenandoah County, Virginia.
 
He received numerous awards for his service to the community, including the Jenco Foundation Award for Visionary Leadership in Appalachia, Communities of Salt and Light Humanitarian Award from the Catholic Diocese of Wheeling-Charleston, and the John H. Renner, MD, "Wisconsin Idea" Award.   
 
David was passionate for medical student education and family medicine resident training.  In 2000, David joined the faculty at West Virginia University School of Medicine and Public Health in Morgantown.  He later joined the faculty of the University of Wisconsin Department of Family Medicine and Community Health, in 2009.  There, with students, he was instrumental in bringing the Family Medicine Interest Group to national recognition. He emphasized throughout his teaching the importance of professionalism, community engagement, and the need to advocate for the dignified care of everyone, whomever and wherever they are.   He was a mentor to many students and colleagues, both formally and informally, personally and professionally.   
He was recognized many times for his impact on students, medical residents, and medical education, including the American Academy of Family Physicians' Award for Distinguished and Meritorious Service and the Society of Teachers of Family Medicine Master Preceptor Award. He remained engaged in both classroom and clinical teaching of medical students until his retirement in July 2020. 
In addition to bringing the tenets of the Gospel to his work as a doctor, David fully participated in his faith; he was a lector and eucharistic minister for several Roman Catholic parishes and a professed Secular Franciscan (SFO). 
Subsequent to retirement, Dave volunteered for the Olbrich Botanical Gardens in Madison, Wisconsin, enjoying his lifelong love of plants and gardening.  
 
David is survived by his loving wife Diane Hart Deci; sons Andrew (Abby) Deci of Bath, Maine and Stephen Deci of Morgantown, West Virginia; granddaughter Stella Deci of Bath, Maine; mother, Rosalie Grella Deci of Orlando, Florida; siblings Paul (Peggy) Deci of Orlando, Florida, and Ellen (Bill) Nimmons of Tallahassee, Florida.  He is preceded in death by his father, David. 
 
We invite you to remember David by contributing to the following organizations, in lieu of flowers: 
 
The International Street Medicine Institute - http://www.streetmedicine.org  
Joyce F. Jeardeau Family Medicine Memorial Scholarship Fund - https://www.fammed.wisc.edu/donate/opportunities/awards-scholarships/ 
Catholic Charities of West Virginia - Webster Springs Center https://catholiccharitieswv.org/  
  
A graveside ceremony will be held at Oak Grove Cemetery (Section H-West) in Bath, Maine on May 23, 2023 at 10:30 am.  A celebratory luncheon will follow (12:00pm) at the Maine Maritime Museum. 
All are welcome to attend and share their memories!  Questions may be directed to Andrew.