« Obituaries | Barbara B. Clark
Barbara B. Clark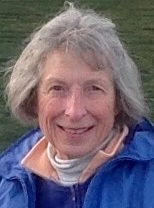 Date of Death: April 3, 2019
Date of Birth: May 20, 1942
Biography:
BRUNSWICK – Barbara B. Clark, 76, of Brunswick passed away on April 3, 2019. Born in Minneapolis, where she learned to love ice skating and skiing, Barbara Bailey Clark graduated from Macalester College in Saint Paul, Minnesota. After completing her bachelor's degree, Barbara volunteered for the U.S. Peace Corps, and spent two years working in Ethiopia. Afterward, she was a teacher of high school mathematics at Noroton School and at Northfield Mount Hermon School. While at Northfield Mount Hermon, she met and married John W. Clark, Jr. Upon retirement in 1991, they relocated from Massachusetts to Brunswick.
In retirement, Barbara did not slow down--if anything, she sped up. She was very active in First Parish Church, where she sang in the choir, was a member of the church's Earthcare team, and served as the choir librarian. She also served on the boards of the Dan Hole Pond Watershed Trust; Birch Meadow Homeowners Association; and the Dan Hole Pond Association.
Barbara was a passionate supporter and defender of the environment. She also loved to travel internationally, logging many miles abroad. She was an avid gardener, growing vegetables as well as flowers. She enjoyed reading, book groups, staying politically active, kayaking, baking for herself as well as others, attending concerts, and doing complicated jigsaw puzzles. Spending time at the family lake cottage in New Hampshire brought her peace, joy and contentment. She carried a photo of the lake in her wallet at all times.
Barbara is survived by her stepdaughters Sherren Clark and Cathy (Ted) Clark Davis; granddaughter Cady; brother-in-law Hans-Werner Tschoep; nephews Eric (Renate) Tschoep
and Jochen (Franka) Tschoep; grandnieces Nathalie and Juliane; and many dear friends.
Barbara was preceded in death by her parents, James and Dorothy Bailey; her sister, Janet Bailey Tschoep; and her husband John.
A memorial service will be held Saturday, May 4, at 2pm at First Parish Church, 9 Cleaveland St., Brunswick.
In lieu of flowers, please consider a donation in memory of Barbara to First Parish Church or  Oxfam America, or to another of the many organizations she supported.