« Obituaries | Ronald J. Belanger Jr.
Ronald J. Belanger Jr.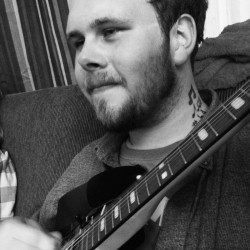 Date of Death: May 22, 2021
Date of Birth: May 21, 1987
Biography:
Augusta - Our son, Ronald J. Belanger, Jr., 34, was found deceased at his home in Augusta, Maine on Saturday, May 22, 2021.  He died of natural causes.
Ronald was born at Parkview Hospital in Brunswick, Maine on May 21, 1987 to parents, Ronald J. Belanger and Sonja Swanlund Belanger of Brunswick.  He is survived by his sisters, Cara Bedard Erdmann of Augusta and Chelsea Elam Belanger of Freeport.  He is also survived by his brother-in-life, Jarrod Erdmann.
His grandparents are Joe and Jo Bouchard of Brunswick, and Don and Lynda Swanlund of Fredericksburg, Virginia.  He was predeceased by his paternal grandparents, Gerald and Doris Belanger, formerly of Topsham.
Our son was adored by his nieces and nephews: Carolynne Barter of Auburn, Lance Barter of Augusta, Finn Rodriguez of Freeport, Liam Collins of Auburn, and Geneva Erdmann of Augusta, Maine.  He was referred to simply as "Uncle" by our entire family.
Ronald graduated from Mt. Ararat High School in Topsham, and received a Bachelor's degree in Communications from New England School of Communications in 2012.  He specialized in live sound.  Ronald was a member of IATSE Local #195 in New Hampshire.  He was employed by Building Resources, Inc. of Brunswick.
Ronald had two great loves, spaghetti and music.  He was an uncommonly quiet and thoughtful child - until middle school - when he was given a guitar.  Music would be his passion for the remainder of his life.  He spoke often about the importance of putting a musical instrument in every child's hands. 
Our son will be interred at Greenlawn Cemetery in Wiscasset following a private graveside service.  Friends will celebrate his life on Saturday, May 29th at Thomas Point Beach, Steeple Field, beginning at 5:00 p.m.  Please consider a memorial contribution to the Wiscasset Middle High School Music Program in our son's memory.  (Attn: Charles Lomonte.  272 Gardiner Road, Wiscasset, Maine 04578.) 
Condolences may be expressed at www.funeralalternatives.net