« Obituaries | George Anthony
George Anthony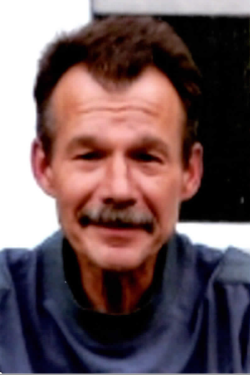 Date of Death: January 7, 2023
Date of Birth: July 27, 1960
Biography:
It is with great sadness that early on January7th, 2023 George Anthony, 62 of Auburn, passed in his sleep surrounded his family, at Hospice House in Aubum. He joined his waiting wife Ann to be together hand in hand forever, watching their loved ones from above.
George was born on July 27th, 1960 and grew up in West Auburn, the youngest of three children of George and Carol Anthony. He attended Auburn Schools graduating from Edward Little High School class of 1978. George worked part-time at Seltzer and Rydholm during High School and joined New Fab Metal Fabrication as a fabricator. After graduating, he made it a life-long career, leaving the job only to care for his wife Ann, who was stricken with brain cancer in April of 2022. During the time in September caring for Ann, George received a devastating diagnosis of bone cancer and was never able to return to work forcing him to retire.
He married Ann Dechamplain July 3rd, 1982 settling in New Auburn. George and Ann lived life to the fullest and enjoyed many outdoor activities together. Their lifelong best friend Deb Lyons accompanied them on many occasions. George belonged to American Legion Post 153 in New Auburn He enjoyed camping, fishing, yard work and panning for gold in Western Maine with Ann always by his side.
George is survived by a brother, Mark and his wife Pam of Mechanic Falls, Maine; a sister Terry Tremblay and her husband, Marcel of North Fort Myers, Florida; an aunt, Beverly Parker of New Hampshire, and many cousins. nieces. and nephews.
He was predeceased by his wife, Ann; his father and mother, George and Carol Anthony; his grandparents; and aunts and uncles.
A very sincere thank-you to the wonderful staff at Hospice House in Auburn for the excellent care and compassion shown to George and his family. The family would also like to thank Deb, Lori, Melinda, Ryan and Nick for being such wonderful friends and neighbors throughout this difficult time.
A Celebration of Life for both George and Ann will be held Saturday March 11th,
from 1 00 to 4 00 at the American Legion Post 153, 71 South Main Street New Auburn, Maine. ln Iieu of flowers, a donation in their name can be made to either
Androscoggin Home Care and Hospice Hospice House 15 Strawberry Ave. Lewiston, ME 04240 or Androscoggin S.P.C A 55 Strawberry Ave. Lewiston, Maine 04240