« Obituaries | Stephen Ray Anderson
Stephen Ray Anderson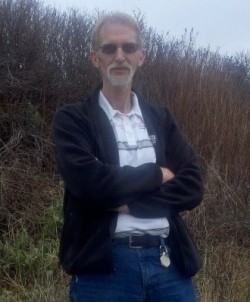 Date of Death: April 18, 2012
Date of Birth: August 29, 1951
Biography:
DURHAM - Stephen Ray Anderson, 60, son of Phillip and Louise Anderson died peacefully in his sleep after a short illness on Wednesday April 18 at his home in Durham.
Steve worked in various positions at Bath Iron Works for over 30 years where he was highly respected by his peers and leaders.
He was a humble man who enjoyed living a simple life and was loved by everyone who had the pleasure of knowing him.  His generosity and kindness were felt by many as he was always one to be there for someone in need or lend a helping hand without asking for anything in return.
Steve's passion in life were his family, friends and loved ones.  He loved spending time with his grandson Darien, taking him to the ocean and on many other fun outings.  He also loved traveling to Kansas to be with his other grandchildren Kayla and Braden.  All three of his grandchildren thought the world of him, enjoyed spending time with him, and hold many fond memories they will treasure forever.
He is survived by his two daughters Vanessa Walker and Alisha McDaniel, brothers Sheldon and Clyde Anderson along with their spouses and children, along with many other close friends with whom he shared a special bond.
A funeral service will take place at Shiloh Chapel on Shiloh Rd. in Durham on Monday, April 23 at 11:00am.  Please join us for a luncheon following the service at the fellowship hall located behind the chapel.
Condolences may be expressed at FuneralAlternatives.net  Arrangements by Funeral Alternatives Group, Lewiston