« Obituaries | Robert saucier
Robert saucier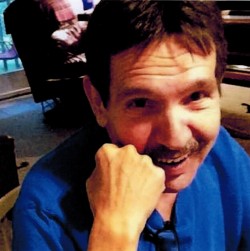 Date of Death: June 23, 2018
Date of Birth: July 4, 1944
Biography:
AUBURN-Robert Saucier, 73, of Lewiston died peacefully on Saturday, June 23rd, 2018 at the Hospice House in Auburn surrounded by his loving family.
He was born in Lewiston on July 4th, 1944, a son of the late Ivan and Theresa (Bouchard) Saucier. He was educated in Lewiston Schools.
He was a member of the Pathway Vineyard Church in Lewiston. He served in the United States Marine Corps and was employed for many years at Bath Iron Works.
Bob was an avid Bruins, Red Sox, and Patriots fan. His greatest passion was playing cards with family and friends.
 He was a member of the New Auburn social Club where he enjoyed playing pool, cards and shuffle bowling.
Bob will be sadly missed and will always be remembered for his great wit and dedication to family and the many long lasting friendships he made over the years.
He is survived by his son, Robert Jr. and  wife Kathleen of Washington; ten sisters, Carol Grimmel and her husband Paul of Greene, Beatrice Davis and her husband Jim of Indiana, Patricia Saucier of Lewiston, Stella Campbell and her husband Jim of Sabattus, Shirley Furthmiller and her husband Gale of Sabattus, Jean Stone of Auburn, Donna Donahue of Auburn, Terry Saucier and her companion Vel Lussier of Lewiston, Yvette Deprey and her husband Dick of Turner, and Joanne Conner and her husband Herbie of Florida; four brothers, Ronald and his wife Linda of Florida, Richard and his wife Annette of Greene, Ryan and his wife Pat of Poland, and Randy of Auburn.
Bob also enjoyed spending time with his many nieces and nephews, and the many children who referred to him as "Papa".
He was predeceased by his son Scott and a sister Linda.
A celebration of Life gathering will be held on Thursday, July 19th, 2018 from 5-8pm at Funeral Alternatives 25 Tampa St. Lewiston, Maine.
Casual gravesite services will be held on Friday, July 20th, 2018 at 11am at the Evergreen Cemetery on Steven's Mills Rd. in Auburn.