« Obituaries | Richard A. Yenco
Richard A. Yenco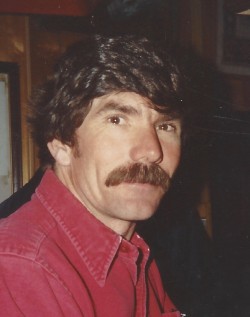 Date of Death: August 23, 2016
Date of Birth: July 2, 1949
Biography:
Richard A. Yenco, 67, of Bowdoin, Maine passed away on August 23rd, 2016 at his home. On July 2nd, 1949, he was born in Louisville, KY to Parents Andrew C. and Margaret (Cook) Yenco.
He was a member of the American Legion , and the Slovak Catholic Association. Richard was an Army veteran, serving in Vietnam for 3 years.
He worked roofing and most of his life. Richard enjoyed working, but he especially enjoyed hanging out with his family and friends when he wasn't at work.
He was predeceased by his grandparents, parents, and an uncle.
Surviving him are his ex-wife, Laura Yenco; children, Mary and Richard (Sky) Yenco; grand kids, Isaiah Paradis, Brayden Morneau, Lucielle Irwin, and Olexa Yenco; brothers, Andrew Yenco, Robin Yenco; sisters Patty Nagle, and Maggie Yenco Klein Daniels; an aunt, Myra Yenco; lots of nieces and nephews as well as many great friends.
A celebration of life will be held on September 17th, 2016 at the Slovak Club, 26 Avery St, Lisbon Falls, Maine 04252. In lieu of flowers, donations may be made to the Slovak Catholic Association Scholarship Fund, at 26 Avery St.