« Obituaries | Celia Wyman
Celia Wyman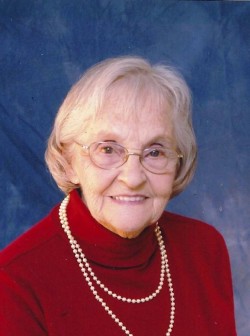 Date of Death: December 6, 2014
Date of Birth: January 15, 1926
Biography:
Mechanic Falls: Celia Wyman 88, a resident of Mechanic Falls. She was born in Sumner, Maine on January 15, 1926 to Doris and Harry Russell. She graduated from Leavitt High School in Turner, then attended CMG School of Nursing. She was the wonderful mother of 8 children. She worked in local nursing homes, shoe shops, and woolen mills early in her adulthood, later in life she worked at K-Mart and as a crafter making doll clothes, and handcrafted lawn ornaments. She was an avid flower gardener and bird watcher especially humming birds, and one very special Rooster "Black Beauty". She enjoyed camping, singing, telling tales of the olden days, hot air balloon rides, and looking forward to the next adventure like skydiving. When she resided in Leeds for about 15 years, she was an active participant of the Leeds Community Church and Leeds Grange.
,She was predeceased by her parents, 3 spouses, Alden Bragdon Sr., Olin Clark, Raymond Wyman and one son Russell Alden Bragdon, one sister Winifred Evans, and a great granddaughter Megan Baril.
Her survivors include Eleanor and Jim Leblond, Doris and Wayne McNally, Audrey and Ray Henderson, Judy and Peter Richmond, Betty and Tom Brown, Tag and Barbara Bragdon, Ralph and Terry Bragdon, Elaine Bragdon, Joy Begley; her Significant other Robert Switser and his family, step children Tammy Vashon, Arthur Wyman, Fran Micliz, and Albert Clark, one sister Vivian Mancine, and two brothers and their wives Lawrence and Doris Russell, and Wesley and Penny Russell. She had 15 grandchildren, 22 great grandchildren,5 great great grandchildren, many nieces and nephews.
She passed away peacefully with her family at her side at the Hospice House in Auburn on December 6, 2014. A celebration of life and burial will be held privately at a later date. In lieu of flowers she has asked for donations to be made to the Hospice House, 15 Strawberry Ave, Lewiston, ME 04240.