« Obituaries | Bruce Eric Wurstle
Bruce Eric Wurstle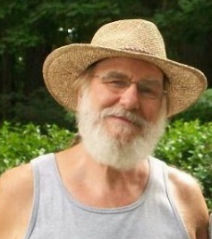 Date of Death: May 30, 2021
Date of Birth: August 1, 1949
Biography:
Bruce Eric Wurstle, 71, peacefully passed away on May 30, 2021 in Lewiston, Maine.
Bruce was born in Fairmont, West Virginia on August 1, 1949 to Herb and Mary Wurstle. The firstborn of six, Bruce led his brothers: Doug, Kurt, Mark, Garth, and Sister: Kim in childhood adventures on their farm. Bruce was a stellar student and talented athlete as he received a scholarship to play quarterback at the College of Wooster in Ohio. Bruce later met his wife of 29 years, Maureen Bischoff at Kent State University in Ohio. After traveling the United States, including backpacking through national parks, Bruce settled with Maureen in Ohio to begin a family. They had a son, Jason, then a daughter, Leslie, while Bruce worked in construction. They packed the Ford pickup truck and traveled to the east coast, where Maureen was from and continued to raise their family in Connecticut, where their third child Marielle, was born. Bruce began his own construction business in which he built custom homes and later went into remodeling. Bruce was an avid athlete, music lover, devoted father, and renowned craftsman. He coached his children in various sports and founded a girls' travel basketball team for the town of Redding. Bruce was a forward thinking visionary with a huge green heart, lending him to compost, grow organic gardens, and was a vegetarian of 51 years. Any way he could minimize an impact on the earth and promote conservation he was deeply passionate about. Bruce was truly a citizen of the cosmos, some of his final wishes for everyone were, "…be happy, take it easy, and enjoy the ride."
Bruce Wurstle is survived by his son, Jason, and his wife, Alicia, of Connecticut; daughter, Leslie, and her husband, Dana, of Maine; daughter Marielle of Maine; grandson, Samuel, of Connecticut; and granddaughters, Violet and Maya, of Maine; brothers, Doug, and his ex-wife, Sarah, Kurt and his wife, DaVida, Mark and his wife, Patricia, Garth and his wife, Monica, and sister, Kim and her husband, Tom; and his aunt, Sandra Dickinson, of Connecticut. There are a total of eleven nieces and nephews, many of whom are married and have a total of twelve children living throughout the United States. Bruce is also survived by his spouse of twenty-nine years, Maureen Bischoff and her family; parents Leslie and Elizabeth Bischoff, sister Linda Binns, and her husband, Chris, sister, Margaret Bischoff, of New York. 

He was preceded in death by his parents, Herbert H. and Mary E. Wurstle of Ohio.
In honor of Bruce's memory please take a walk to enjoy all nature has to offer. Any Gifts of Remembrance can be sent to the Androscoggin Hospice House:
Androscoggin Home Healthcare + Hospice
ATTN: Development Office
Hospice House Sustaining Fund
15 Strawberry Avenue
Lewiston, Maine 04240
Or Online: http://androscoggin.org/donate/
The staff of the Hospice House were incredibly compassionate and supportive in the final months of Bruce's decline with dementia. His family is forever grateful for their kindness and how they honored Bruce's spirit with love and respect.