« Obituaries | Lora B. Wright
Lora B. Wright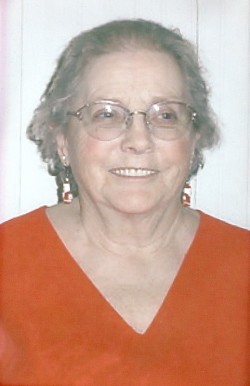 Date of Death: November 16, 2012
Date of Birth: December 19, 1927
Biography:
SIDNEY -- Lora B. Wright, 84, of Sidney, passed away on Friday, Nov. 16. 2012. She left us peacefully in her home surrounded by her family.
She was born in China, the daughter of William and Lora (Pomeroy) Bean. She graduated from Cony High School and attended Mid-State Business College, both in Augusta.
While in high school, she worked on the family farm and delivered milk to 40 customers. She lived for a short time in California and Pennsylvania where she worked as a nanny. When she returned to Maine she worked for the state of Maine in various secretarial and clerical positions. She was registrar of voters for the town of Sidney for many years.
She married Roger B. Wright on Dec. 18, 1954, and was married for 51 years. Together they raised four children.
She was affiliated and held various offices in the Sidney Grange, Cascade Grange, the Eastern Star, the Order of the Amaranth, and the Grand Court of O of A.
Her happiest times were when driving and camping in the motor home she shared with her husband. She was a charter member of the Down Easters, the first chapter of Good Sam RV Club. She was also a member of the Sidney Volunteer Fire Department Auxiliary for many years.
She was predeceased by her husband, her parents, and three brothers.
She leaves behind her daughter, Patricia Cunningham and husband, Douglas, of Sidney; three sons, Wayne Wright and wife, Mun, of La Grange, N.C., Scott Wright, of Sidney, and Glenn Wright, of Augusta. She also leaves six grandchildren, Shawn, Matthew, Deborah, Tim, Faith, and Lora A.; and six great-grandchildren. She loved all of them more than they will ever know. She is also survived by her sister, Priscilla Rancourt; brothe,r George Bean, and many nieces and nephews.
At her request, there will be a simple graveside remembrance for the family on Saturday, Nov. 24, 2012. In lieu of flowers, donations may be made in Lora's name to Health Reach Hospice, P.O. Box 828, Waterville 04903-0828.
We would like to express our warmest gratitude to HealthReach Hospice, as they helped make Lora and her family's journey much easier.
Condolences may be forwarded to the family in care of Patricia Cunningham, 2598 Middle Road, Sidney 04330.