« Obituaries | John G. Wormwood Jr.
John G. Wormwood Jr.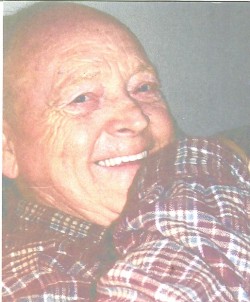 Date of Death: May 1, 2011
Date of Birth: April 13, 1937
Biography:
South Paris- John G. Wormwood, Jr., of South Paris, passed away at his residence on May 1st, 2011, with his loving family by his side after a long battle with cancer.
He was born on April 13, 1937 in Kennebunk to John and Laura Wormwood.  In his younger years he was employed at shoe shops and tanneries.  He was, and always will be known as "Jonny Be Good".  He enjoyed fishing and camping with family and friends, but most of all, he loved hunting with "the Boys".
John was a tinkerer and loved to wheel and deal.  You could always find him working on his tractors.  He would fix them up and paint them and make them "Brand New".  His favorite toy of all was his bulldozer.  If anyone needed anything fixed, they would take it to John.  He could make anything run.
He was predeceased by his wife of 46 years; the late Arline T. Wormwood and his son Joseph Wormwood.
He is survived by his nine children; sons John of Norway, Raymond of Ottisfield, Michael and partner Todd of Portland, Jason and his wife Becky of South Paris, Joshua and his wife Janice of Oxford, daughters Laura Poire and her husband Ron of Enfield, NH, Theresa Derenburger and her husband Dale of Waterford, Jennifer and her friend Josh, Jillian and her friend Josh Both of South Paris, his brother Edmond and his wife Marge of Dayton, ME and his special friend Daphne Martin and family.
"Johnny Be Good" you will be in our hearts forever.
Per the family's wishes, services will be private.