« Obituaries | Lawrence J Wooten
Lawrence J Wooten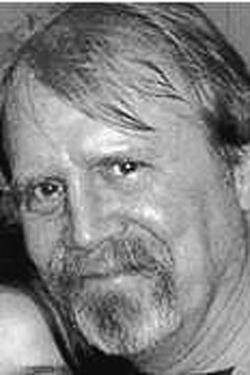 Date of Death: August 3, 2019
Date of Birth: March 29, 1952
Biography:
Lawrence J. Wooten, Musician, Synth Player, age 67, died on Saturday, August 3, 2019 at the Central Maine Medical Center.
From his birth in San Diego, on March 29, 1952 to his passinghe was surrounded by a love for music.
Larry's mother, Anne, passed down her piano talents to her youngest of three children. By the age of 3 and throughout his life, Larry was playing piano, mastering the synth and, at times, lead guitar throughout Greater Portland and beyond. 
Larry graduated from Cheverus High School in 1971 and was already well established in the Portland-based rock band, "Zeus" that ranked in the semi-finalists, top 50, nationwide contest "Big Search for The New Sound"., sponsored by Billboard International Music Record Newsweekly and WLOB Radio station. 
Larry was also top salesman in the mid-70's at the New England Music Company when they engaged in the sale of musical instruments. Larry was one of, if not, the best on the Arp 2600 synthesizer before synthesizers were well known in the 70's music scene where he performed in the bands: Fat Chance; Skywalker: Xerus; The Gators; The Two Meny Band; Raizin' Cane and Forefront. Larry and band Xerus were recorded by EAB Productions as well as some jingle tracks created by Larry. 
His children hold fond memories of Larry playing piano and they singing with him in harmony.
Larry was predeceased by his father, Francis P. Wooten (3/14/1910-12/2/1964), and his mother, Anne T. Dolan (2/17/1916-2/27/2014), and first spouse, Elizabeth Clayton (10/4/57-7/7/2004). He leaves behind his spouse -Linda Thorne Wooten; brothers -Tim Wooten and spouse Susan; Bob Wooten and spouse Jan; children- Amy Roy, Paul Wooten(and wife, Abby Maddocks Wooten), Mary Wooten, Keira Wooten and adopted-in-love; Aaron Richardson, Jeffrey Anthony(and fiancée Brie), Vanessa Anthony and Michael Anthony as well as three grandchildren: Justis Rogers, Logan Weymouth and Hailey Limoges, Brother-in-law: Mark Clayton and niece Sarah Wooten. Larry leaves behind loving cousins, hundreds of friends from the music community as well as past coworkers at the Maine Turnpike Authority where he and his spouse Linda met as toll collectors back in the early 2000's. 
Many who mourn for Larry include his Thursday night friends who visited on a regular basis: best friend, Robert Rocheleau, Mark Clayton and Michael Anthony. And his great friend who kept in contact with Larry over the years, Russell Slator. 
There will be a Celebration of Life for Larry's close friends and family, August 25th in Auburn Maine. Please contact family for further details. In lieu of flowers, please donate to the Women's Literary Union for the maintenance of the Foss Mansion, Auburn Maine.