« Obituaries | Ellen Armstrong Womer
Ellen Armstrong Womer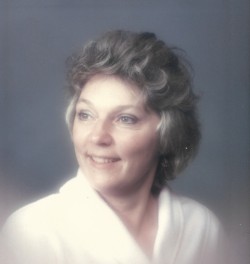 Date of Death: June 20, 2023
Date of Birth: February 7, 1947
Biography:
Brunswick - Ellen Armstrong Womer, 76, left this earth June 20th on her journey to The Summerland, where she is resting peacefully with nature after a long battle with Multiple Sclerosis.
Ellen was born in Oakland, California, to parents David M. Armstrong and Barbara Pitman Paiement, both of whom served in the US Navy, David as a Commander and Barbara in the WAVES. The family traveled extensively, following her father's military career, living in multiple states and abroad in Naples, Italy, before returning to Bath, Maine in 1961. She was a graduate of Morse High School, Class of 1964.
Ellen owned and operated a beachside motel in Atlantic Beach, NC, along with her late husband, Jim Womer, who she met while they both worked at Bath Iron Works. After selling the business, they moved to Wilmington, NC, where they lived aboard a motor yacht. After Jim's passing, Ellen moved back to Bath to be near family.
Ellen was a curious thinker, a tireless doer, and a problem solver. Affectionately known by family members as MacGyver, she could fix almost anything, skills learned in her years of Girl Scouts with her mother. She served as a volunteer in the Coast Guard Auxiliary in North Carolina and volunteered with the Maine Appalachian Trail Crew. She served as the secretary of the Cosmopolitan Club, was a member of Friends of Seguin Island, and volunteered at Woolwich Central School, first in the kitchen and later in the art room.
Coming from a military family, she was very proud of the ongoing military service of both parents and her uncle Read Pitman in the US Navy, brother Read Armstrong in the US Army, and son David Brackett and grandson Wyatt Brackett in the US Airforce.
She is survived by her daughter, Lori Brackett, and Lori's son Lucas Quimby; her son David Brackett, his wife Angela, and their children DJ (Alicia), Wyatt (Abigail), Elizabeth (Ryan), and great-grandchildren Colton, Harry, Noah, and Alyssa; her brother Read Armstrong and wife Anne; her sister Betsy Lane and husband Craig; and many nieces and nephews. She is also survived by her stepsons, Marcus and Matthew Womer and their families.
Her family would like to thank the amazing staff at Coastal Landing and Horizons, and especially CHANS hospice, for their care and compassion.
The family will be holding a private service.