« Obituaries | Katherine Linda Witham
Katherine Linda Witham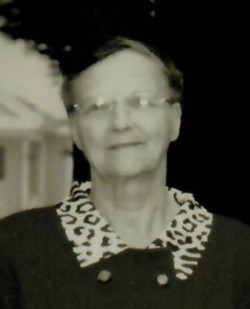 Date of Death: April 5, 2021
Date of Birth: October 28, 1934
Biography:
Brunswick - Katherine (Kay) Linda Witham, 86, of Brunswick, ME, passed away after a long illness on Monday, April 5, 2021 in Freeport, ME. Kay was born Oct. 28, 1934 to Lawrence Treadwell Bowman and Bertha Henrietta (Kittridge) Bowman of Hallowell, ME.
She was baptized as one of Jehovah's Witnesses on July 29, 1972. In 1986, she embarked on a 34-year journey in the full time Bible education work. This work brought her immense joy as she shared her hope for the future as promised in the Bible at Revelation 21:4 and Psalm 37: 10,11. She went out of her way to talk to anyone she met about these promises. She trusted that even if she were to die, she would be remembered when Jehovah brings back those who have died to a life on a paradise earth. This is the hope shared by many in her family and her friends who loved her dearly.
She was predeceased by her husband George A. Witham in 1981 as well as by her siblings: Lawrence Bowman Jr., Richard Bowman, Leah Brown, Joanne Height.
She is survived by her son, Iry Witham and his wife, Evelyn and their three children, Isaac Witham, Shaina Witham and Shelly Turner; her daughter, Debbie Cortez of Kittery, ME and her three sons, Arthur, Timothy and Leslie Gillespie. She is also survived by her sisters six children, whom she raised as her own: Regina Thibodeau, Federico Ablog, Alan Ablog, Rosalie Fecteau, Buzz Ablog and April Ablog. She is also survived by her siblings: Nancy Baysic, Sally Bowman Smart, Marion Hutchins, Thomas Bowman, Norman Bowman, as well as many beloved grandchildren and great-grandchildren.
A memorial service will be held on Saturday, May 8,2021 at 2:00 PM over Zoom. Arrangements are in the care of Funeral Alternatives, 46 Bath Rd, Brunswick. Condolences may be shared at www.funeralalternatives.net