« Obituaries | Catherine W. Wise
Catherine W. Wise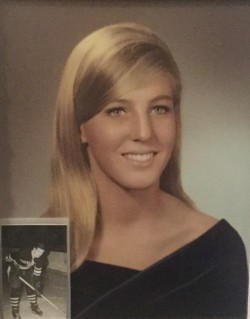 Date of Death: December 25, 2018
Date of Birth: November 25, 1949
Biography:
BRUNSWICK – Catherine Watson Wise, born in New Town Square, Pennsylvania, daughter of Bill and Pat Watson, fell asleep in death, peacefully at home, on December 25, 2018. Her spirit during her illness was a positive example for all of us to love her even more than we already did. Cathy is and will be sorely missed and will remain in our hearts, always. She is survived by her husband, Daniel Wise, her daughter, Christina Blackburn, Nadia Rossman (deceased), and her brother, Christopher Watson. Her extended family includes Gary and John Blackburn of New York, John Wise, Frank Wise, Mike Wise, Patricia Wise-Collier, Gail Wise, Marc Wise, Carole Wise, and Mary-Lou Wise-Hastings, and their spouses, children, and grandchildren originally all from the Auburn, Maine area.
Additional extended family includes John Beliveau, Patricia Beliveau-Thomas (deceased), Gilda Beliveau-Dick, all originally from the Lewiston area, and their spouses, children, and grandchildren; Roger Spugnardi, Roy Spugnardi, Louise Spugnardi-Chicoine, and Thomas Spugnardi, all originally from the Auburn area, and their spouses, children, and grandchildren.
A great seamstress, quilter, and dress maker at home, a great wife and companion, she has already and will always be missed for her positive spirit and laughter and company, despite a long term illness of 9 years. Cathy's positive spirit was due to the undeniable truth of the Bible's promise that one day, Jehovah would restore the purpose of His creation: He would Resurrect all those in His memory, who had fallen asleep in death, and grant everlasting life to those who are obedient to His standards now, that they may never experience death, so that people may enjoy the true purpose of life on earth, the experience of welcoming those who are resurrected and the promise and reality of living forever on Earth with family and friends. John 11: 23-27 Acts 17:31 John 5: 28,29 Rev. 21: 3,4
Cathy was an active member of the Bath Congregation of Jehovah's Witnesses along with her husband in the Brunswick and Bath area.
A Memorial Talk will be scheduled on Saturday, January 12, 2019 at 3 pm at the Kingdom Hall of Jehovah's Witnesses, 22 Water Street, Brunswick. The talk is open to the public, especially those who were fortunate to meet and know her.