« Obituaries | Wilbur "Junior" Wilson Jr.
Wilbur "Junior" Wilson Jr.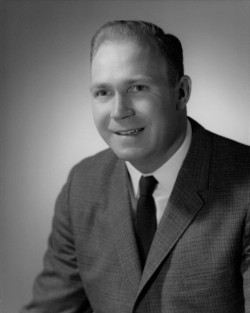 Date of Death: September 16, 2019
Date of Birth: October 31, 1933
Biography:
TOPSHAM – Wilbur "Junior" Fremont Wilson Jr., 85, passed away on Sept. 16, 2019 at home, of a massive heart attack. He was born on Oct. 31, 1933, to Annie Louise Roberts and Wilbur Fremont Wilson Sr. of Brunswick. Later he became the stepson of Grace Burbank when his father remarried after the passing of his mother. Wilbur started school at the age of 4 and graduated from Brunswick High School in 1951. Wilbur married his wife of 56 years, Gloria Elizabeth Jones, on July 6, 1963 at the home of Rev. Robert Brackley. They spent their honeymoon at Nason's Beach in Sebago. Their daughter Karen was born the next June. Wilbur was a Mason of the United Lodge, Number 8 F. and A.A. for over 65 years and attended the Lisbon Falls Baptist Church. Wilbur in his younger years loved to go fishing, hunting and built a small skiff with his best friend. In later years he built two 32' lobster boats, helped build the Log Cabin Inn on Bailey Island and a garage on his family home. After he married he built his shop, several skiffs and oars, furniture and wood crafts. Wilbur began his career fishing on the lobster boat he built and working at the Pejepscot Paper Company for over 30 years. He built skids and pallets for the mill to ship paper too. He also worked for Maine School Administrative District 75 for 20 more years until finally retiring. Wilbur enjoyed spending time with his family and friends. He loved Ford cars and trucks, fishing, gardening, restoring antique cars, eating out and keeping his land spotless with his John Deere tractor fondly named "Wild Wilbur Wilson". Wilbur is survived by his wife, Gloria; daughter, Karen Lee McLane; son-in-law, Kevin; grandson, Kevy; his cats, Charlie and Calleigh; cousins, Cynthia and George; nieces, nephews and friends. Wilbur was preceded in death by his parents, stepmother; grandparents; aunts, uncles; nieces, nephews; and friends. A memorial will be held on Oct. 20, 2019 at the Lisbon Falls Baptist Church in Lisbon Falls at 3 p.m. Condolences and sharing of memories may be expressed at: www.forevermissed.com/wilbur-fremont-wilson/#about. Memorial donations may be made in his honor to Midcoast Humane or the American Heart Association.