« Obituaries | Gale Donald Williams
Gale Donald Williams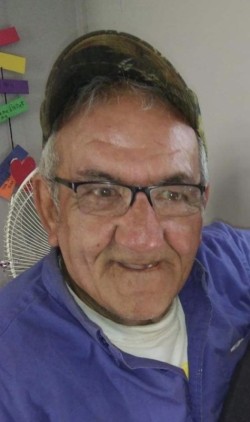 Date of Death: April 13, 2023
Date of Birth: May 18, 1953
Biography:
Gale Donald Williams, 69, of Lewiston, passed away at Central
Maine Medical Center in Lewiston on April 13, 2023 unexpectedly with his
family by his side. Gale was born May 18, 1953, along with his twin sister Dale Hall
who is still alive at their home in Oxford, Maine to Lena and Everett
Williams Sr. Gale has 2 kids Corey Williams Sr, and Brandi Tipton. He
also has step children from his deceased wife Donna Williams. His Step
children are Dean Jordan, Sean Jordan, Mike Jordan and Brian Jordan. He
has 17 grandchildren, 23 great grandchildren and has 3 more on the way.
He has 11 brothers and sisters, Everett (Richard) Williams, Larry
Williams, Charlie Williams, Barry Williams, Harry Williams, Kenny
Williams, Francis Williams, Jimmy Williams Sr., twin sister Dale Hall,
Helen Strout and Mary O'Conner. He comes from a very big family. He enjoyed fairs, horse racing, going camping at bluegrass festivals,
junking, his cup of coffee and many more activities. Gales favorite was
racing at the Oxford Plans Speed Way.  Gale also loved spending time
with his grandchildren, he always had a big smile on his face. Gale was a great guy and will be missed very much by all his family and
friends. There will not be a funeral, however there will be a
celebration of life to be determined. A Facebook event will be made.