« Obituaries | Phillip Michael Wilkins
Phillip Michael Wilkins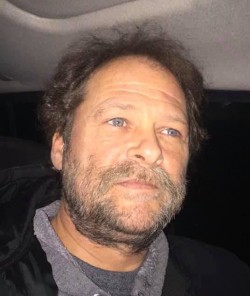 Date of Death: December 28, 2019
Date of Birth: May 2, 1967
Biography:
Phillip Michael Wilkins (52) of Rumford, Maine passed away after a short battle with illnesses at CMMC on Saturday, December 28th, 2019 while surrounded by family, friends and lots of love. He was born on May 2nd, 1967 to Phillip and Judith (Phillips) Wilkins in Burbank, CA.
He will be forever remembered by the love of his life Nancy (Hagan) Wilkins, whom he married on June 22nd, 2013 in Topsham, Maine, his step son Patrick and granddaughter Cadence of which he proudly provided love, care and a warm stable home.
He was a man of many talents including Carpentry, Plumbing and Electrical trades; most recently working side by side with Dan Sinclair (Nephew) with D-Siding Company. He loved his bud, Bud light and helping any one in need. Especially hanging in the garage with his guys; Dan Sinclair and Don Ryan.
He is predeceased by his sister Marcy.
Other than his devoted wife Nancy, his parents Phillip and Judith; his granddaughter Cadence "Poppa's Little Girl". He is also survived by his four children; Alicia and husband Patrick, Tiffany and husband Tanner, Christopher, Brittany and three grandchildren. His five step children Donnie and wife Rosa, Mike and wife Amanda, Derek and wife Brittany, Patrick, Kaytee and husband Jesse and five step grandchildren. His six siblings Jenny and husband Ed of Maine, Kathy and husband Jerry, Chery of Indiana, Donald of Florida, Nancy and husband Rick of Ohio and Tracey and husband David of Florida.
He was a dependable man who would do anything for anyone. He will be forever remembered and missed by all that knew him.
There will be a small service on January 11th, 2020, from 11am - 1pm at Funeral Alternatives on 25 Tampa St. Lewiston, Maine 04240.