« Obituaries | Toni Rae Wiers
Toni Rae Wiers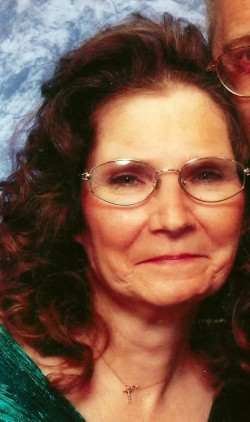 Date of Death: April 27, 2015
Date of Birth: September 9, 1953
Biography:
Toni Rae Wiers, 61, of Gill street In Auburn passed peacefully Monday morning, April 27th, in
her home.
She was born September 9th, 1953 in Seattle, Washington. Then educated in Rainier Beach
school system and graduated from Rainier Beach High School.
She married Dwayne Wiers February 18, 1972. She moved to Maine in 1973 with her husband.
Toni ran a daycare in her loving home for 20 years and loved every minute until her health
declined.
She enjoyed watching her grandchildren grow older, spending time with her dog Snoopy, and
reading books.
She is survived by her loving and devoted husband of 43 years Dwayne Wiers, her son Tobey
Wiers, his wife Amy, her granddaughter Britney Wiers, and her grandson Corey Wiers. Also her
mother Marilyn Radtke of Bothell, Washington, and several brothers, sisters, cousins, nieces
and nephews in Washington.
Graveside services will be at Gracelawn Memorial Cemetery, Tuesday May 5th, 3:30pm.
Special thanks to D'Youvilie pavilion rehab and Androscoggin Home Care and Hospice for
their never ending compassion and support.