« Obituaries | Michael E. Whitmore
Michael E. Whitmore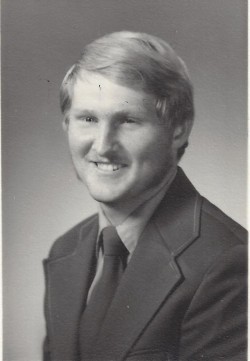 Date of Death: May 10, 2014
Date of Birth: May 11, 1954
Biography:
Michael E. Whitmore, 59, of Lisbon Falls, ME passed away on  May 10th, 2014 at the Hospice House in Auburn.
He was born in Brunswick, ME on May 11th, 1954 the son of George and June (Snow) Whitmore.
Michael attended Freeport High, where he played basketball and baseball, graduating in 1973. After high school he served the US Army as Spec 4 and was stationed in Germany.
He worked at the paper mill in Lisbon Falls as a forklift driver for 25 years, and at LL Beans as a custodian for 3 years.
Michael enjoyed fishing and hunting with his friends and family, poker games with his brothers and sisters, trips with his nephews to Mt. Blue and family get-togethers and sing-a-longs with Mike Verrill. He also loved NASCAR, especially Dale Eanhardt #3 and #88.
Michael is predeceased by both parents, and his brother, Rusty.
Surviving him are two daughters Samantha Whitmore of Stow and Jessica Whitmore of Lisbon Falls; his son Benjamin Whitmore of Freeport; a brother Stephen Whitmore of Sabattus; his sister Diana Anderson of Lisbon Falls; and 4 granddaughters.
A memorial service will be announced at a later date. In lieu of flowers, donations may be made to the American Cancer Society, www.cancer.org/donate.