« Obituaries | Wayne L. Whitehouse
Wayne L. Whitehouse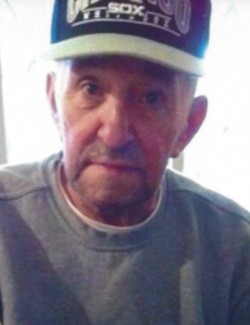 Date of Death: December 29, 2012
Date of Birth: June 16, 1940
Biography:
Lewiston- Wayne L. Whitehouse, 72, of Lewiston and formerly of Jay, died at Central Maine Medical Center on Dec. 29, 2012, with his family by his side.
Born in Augusta on June 16, 1940, the son of Angelo Tarzia and Dorothy (Pratt) Tarzia, he was born Wayne Nicholas Tarzia. In 1942, Wayne was adopted by a loving family; Lyle and Alfreda Whitehouse. They changed his name to Wayne L. Whitehouse.
He attended Jay Schools, and Central Maine Technical College. He worked at International Paper for 42 years, and enjoyed his job as a millwright.
He married Shirley Bowie in Jay on Aug. 21st, 1959.
Wayne was a Letterman in four sports in high school: basketball, track, football and baseball. He continued to stay active in his community as a member of the Amvets, past president of the North Jay Sportsman Club, he was a member of the volunteer fire dept. for 20 years, and was a Little League coach. He was a committed fan to the Indianapolis Colts, and the Chicago White Sox and he would tell you they are the best.
Wayne was competitive in hunting and fishing and won many awards. He enjoyed going to Saddleback Inn, which his friends Don and Blue owned and lived, it was his home away from home. He was a great fisherman and a terrific person. He was like a father to all. He enjoyed helping other kids in the neighborhood. Wayne loved hunting and fishing, and camping with his family and friends. He especially loved his camp on Lincoln Pond. His son Spike would say "we went on more fishing trips for punishment than most people went for enjoyment!"
Wayne was predeceased by his parents, and his brother Robert Whitehouse.
He is survived by his daughter Debra Morse of Lewiston, son Spike and Melanie Whitehouse of Jay, Wendell of N. Windham; grandchildren, Steven and Amy Morse of Auburn, Tom of Waterboro, Tina and Adam Dixon of Philips, great grandchildren, Wyatt, Tate and Princeton Morse, Iauna Whitehouse, and Camryn Dixon; a sister, Dolores Chandler and Jim; Nieces Heidi Hamilton and Holly Hersey; nephews John, Jim, and Tim Whitehouse. He was a hero to his great grandson Wyatt.
Visiting hours will be held at Funeral Alternatives, 25 Tampa St. Lewiston, Me, on Thursday, January 3rd from 6 to 9, and on Friday January 4th, 1-3pm with funeral to follow.