« Obituaries | Roy W. White Jr.
Roy W. White Jr.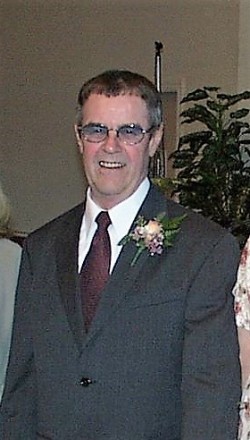 Date of Death: August 25, 2017
Date of Birth: May 2, 1937
Biography:
TOPSHAM – Roy W. White Jr., born May 2, 1937, died peacefully in his sleep Friday, Aug. 25, 2017.

Roy, or as his family called him, "Billy," was the eldest son of Roy W. White and Mary (Gormley) White of W. Peabody, MA.

Roy was a Marine Corps. Sergeant and served in the recon division in Korea. He is also a Vietnam Veteran.

Roy enjoyed a career in Construction that spanned 50 years. He has lived in Topsham, Maine with his wife, Mary, for the past 15 years.

Roy was predeceased by his parents, his sister, Ginny (White) Comeau, his brother, Danny White, and most recently, his brother, David White.

He leaves behind his wife, Mary (King) White of Topsham; two children, Ellie Snow White of Greenville, ME; and Daniel White and his wife Gina of Springvale, ME, formerly of Beverly, MA; one sister, Barbara (White) Garry of Beverly, MA; two brothers, Robert White of Gloucester, MA; John White and his wife Lisa of Gloucester, MA; three grandchildren, Jessica Shaw of Brewer, ME, Dan Shaw of Sargentville, ME, and Crystal (White) Spulik of Springvale, ME; 7 great grandchildren, and many nieces and nephews.
Roy was also deeply loved by his step children, Barbara (Von Haden) Bronstad (deceased), Tim Von Haden of Kenai, Alaska, and Mark and Rebecca (Von Haden) Larson of Fall Creek, WI, with their children and grandchildren.

A Celebration of Life will be held at 4 Square Gospel Church, 405 Centre Street, Bath, ME on Saturday, Sept. 9, 2017 at 1:00 p.m. Family and friends are invited and welcome to attend.

In lieu of flowers we ask that a gift be given to Hospice of Southern Maine http://www.hospiceofsouthernmaine.org for their care and compassion.