« Obituaries | Juanita D West-Beane
Juanita D West-Beane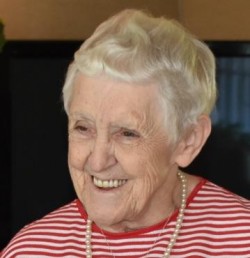 Date of Death: January 25, 2022
Date of Birth: October 15, 1943
Biography:
JEFFERSON-Juanita was born in Portland, Maine to William and Mabel West. Her father worked in the shipyard while her mother was a homemaker raising all four children. The family then relocated to Moscow, Maine where her father had the opportunity to work at the mill in Bingham. Growing up in Moscow, she attended grade school then transferred to Bingham Highschool until her graduation. She was a good student excelling in history, music and dance. She loved to sing, dance and could play the spoons to any song. At 18 she married Terry F. Beane Jr who had enlisted in the U.S. Army and was home on leave. They had two children William and Regina. When Terry was stationed overseas, Juanita lived in Bingham taking care of her mother while raising two children. They spent 20 years of their life in the Army traveling from base to base. Our mother both excelled and was very proud of her role as military wife, mother and homemaker. She never once in 20 years ever failed a military white glove inspection of which there were 21. She ironed thousands of uniforms, maintained an immaculate home, clean clothes in our closets and taught us about life and faith.
Once both kids graduated and were living their own lives, Juanita entered the work force. She started by getting her driver's license then worked as a house cleaner, waitress then found her niche working in the mental health field as an overnight manager of a PNMI assisted living facility before medical issues mandated need for retirement. Juanita was a devout Christian who loved God with all her being. One would often find her rescuing a bible left behind and loved that each one told its own story. She loved collecting crosses of all kinds from all over the world in all shapes colors and sizes. She was a lay minister and would often be asked to teach adult Sunday School classes. She had an unconditional love for all books especially pertaining to history and our U.S presidents. She was a proud patriot and held immense respect for our veterans. She would often stay up all night due to getting "caught up in a good book" and was also well known for her love of a "Good Pen" and amassed quite a collection. Juanita was very proud of her children and grandchildren and her many friendships she held dear throughout her life. Even when she was diagnosed with stage four cancer, she faced it with the attitude by which she lived which was " I will fight the good fight, I will finish the race and I will keep my faith." She succeeded on all fronts.
She is survived by her son William T Beane, his wife Karen and their children Bonnie and Connor. Her daughter Regina Griffin and husband James of Whitefield. Her ex-husband Terry F Beane Jr of Madison and her dearest lifelong friend Joy Labree of New Hampshire.
Her family would like to express a special note of gratitude to The Elder Care Network of Lincoln County and Beacon Hospice of Maine for the quality and respect of life they provided our mother as she finished her race.
You lived your dash to the best of your ability mum, now may you rest in peace.