« Obituaries | Larry C. Webster
Larry C. Webster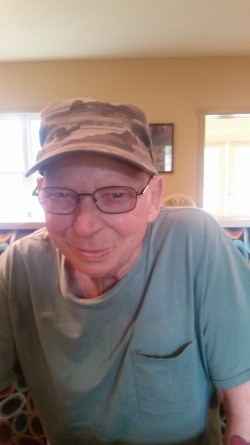 Date of Death: June 22, 2016
Date of Birth: January 11, 1950
Biography:
Larry C. Webster, 66, of Greene, passed away on June 22nd, 2016 in Togus.
He was born in Farmington on January 11th, 1950 to parents Clearance and Ella (Jones) Webster.
In his younger year, Larry enjoyed riding his Harley Davidson, and spending Time at the ACME Social Club in Lewiston. He also enjoyed fishing, but he especially enjoyed spending time with his family.
Larry was predeceased by his parents.
Surviving him are his son, Jason Webster; his brother, Lloyd Webster; his sister, Elaine Deluca; and his grandchildren, Hyla, Abby, and Chase Webster.
Services were held privately for his family and friends.