« Obituaries | Donald C. Watson
Donald C. Watson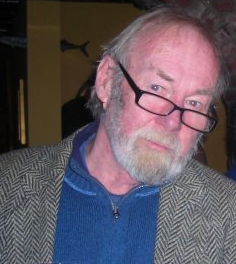 Date of Death: December 20, 2013
Date of Birth: June 10, 1936
Biography:
Donald C. Watson passed away, after a short illness, on Friday, December 20, 2013 at home, surrounded by his family. He was born in Lewiston on June 10, 1936, the only child of John A. and Mary M. Watson.
Don loved his children - Jason, Sean, Christian, Adam, Jan and Campbell. He was loved and will be missed by his wife, Eileen, son Campbell, and other friends and family including in-laws Katharine Wiltuck, Colleen and Barry Pope, Frank Wiltuck, and Margaret Matheson, niece Kelsey Pope and nephew Kyle Pope.
Don loved living in Hallowell and was involved in the City's doings serving on the City Council, working at the Hallowell Food Bank, directing shows for Gaslight Theater and working with the Old Hallowell Day Committee. He also loved hanging out downtown, stopping in to talk baseball and politics with friends. While he was a 'jack of all trades' including car salesman, bartender, antiques dealer and writer, the job he treasured most was being a stay at home dad with Campbell.
The family would like to thank Dr. Dean Chamberlain, Karen Ashton, Emily Vigue and Dr. Robin Locke for their kindness and care.
A celebration of Don's life will be scheduled in the near future. Interment will be held in the spring.
Donations can be made in Don's memory to the Hallowell Food Bank, 8 Mayflower Road, Hallowell, Maine 04347.