« Obituaries | Peter Daniel Watson
Peter Daniel Watson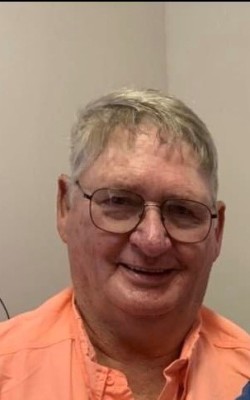 Date of Death: May 25, 2023
Date of Birth: February 10, 1949
Biography:
Peter Daniel Watson
Peter Daniel Watson (affectionately known as Pete or Papa), 74, died peacefully May 25, 2023 at the Togus Veteran's Hospice/Hospital. Many family members and friends were able to visit with Pete and share tender and loving moments. He was born in La Junta, CO. on Feb 10, 1949, son of the late Johnny Ace and Mary Doris Watson.
Pete graduated from Ordway High School in Colorado and shortly after entered the armed services. He proudly served in the US Navy from 1967-75, including honorable service on the USS Southerland during the Vietnam War and was also stationed at the Brunswick Naval Air Station. He was a loyal and proud veteran. Pete had a career as crane operator at Bath Iron Works and co-managed several baking and catering enterprises with his wife Jean. His first wife, Carol, passed away and their daughter, RuthAnn Hastings and her family, live in Gardiner, Maine. Pete married Jean Fleming Hudson in 1980 and together they lived in Bath and Old Orchard Beach, Maine, and shared an enthusiastic devotion to community and their big, beautiful, blended family: 7 children, 17 grandchildren, 18 great grandchildren.
Pete was an avid golfer, bowler, cribbage player and a dedicated volunteer. He faithfully supported The Bath Salvation Army Christmas kettle drives and food preparation and distribution programs. He also volunteered at the American Legion and organized and coached youth in a local bowling league and national tournaments. While much of his time was devoted to formal volunteering at these organizations, Pete was always privately, humbly, and generously helping someone out - doing errands, shoveling, driving, cooking, delivering, playing Santa Claus literally and figuratively. Papa Pete was indeed a big teddy bear. Pete, often a quiet bystander, was actually a deep thinking, big-hearted gentle man of faith and a larger-than-life, colorful character, often the joker and prankster. Together Pete and his predeceased wife, Jean, left a legacy of unconditional and expansive love, loyal and devoted community service, and a reminder to play, have big belly laughs and take care of each other. Pete was predeceased by his parents and his siblings Jonathan, Sarah and Thomas. He is survived by his siblings, Shirley, Phillip, Patrick, Paul, Lois, Parry David and Mary Esther; daughter, RuthAnn Hastings and husband Todd and two children; six stepchildren; Sonia Calloway, Missy (and John) Stuart, David (and Lynn) Hudson, Dori (and Lee) Hamel, Jenny (and Mark) Leeman, Michael (and Aimee) Gedney; 17 grandchildren and 18 great-grandchildren; sisters-in-law, Mary (and Glenn) Avery, Faith (and Ian) Anderson and Dolly Fleming (and Frances Tobin); and many other relatives and friends.
A Bath, Maine graveside memorial service and celebration of life will be scheduled in the future. Pete made a lasting and loving impression upon his family and friends. We are grateful for his life and love. In lieu of flowers, donations may be made in Pete's memory to The Bath Salvation Army, 25 Congress Ave, Bath, ME 04530.