« Obituaries | Barry A. Watson
Barry A. Watson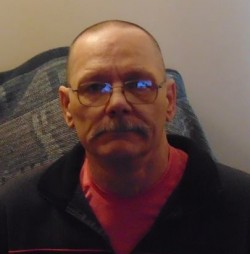 Date of Death: September 30, 2017
Date of Birth: October 18, 1948
Biography:
GRAY – Barry August Watson, 68, of Gray passed away on September 30th, 2017.
Barry was born in Hartford, Connecticut, the second son of Gerda Margaret Fuchs Watson and Carlisle Vives Watson on October 18th, 1948.

He graduated from Yarmouth High School in 1966. Enlisted in the United States Marine Corps on June 26th, 1968, Barry served two tours of duty in Vietnam, attaining the rank of Sergeant E–5.

He worked many years as a boiler maker/rigger for Foster Wheeler until he started his own business (Watson's Decco) as a house painter/wallpaper hanger, working several years throughout Southern Maine. Recently he was employed by Domino's of South Portland as a Delivery Driver.

Barry is survived by three siblings, Frank H. of Lewiston, Guy D. of North Yarmouth, and Dennis J. of Richmond; his beloved wife, Patricia Robinson Watson; his sons, Gregory and Jeffrey of Gray; and one grandchild, Joshua Carlisle. He is also survived by his step-children, John Watson of Auburn, Robert Bean of Virginia, and several extended family members.

A graveside Military Service will take place at the Maine Veterans' Cemetery on Civic Center Drive in Augusta on Monday October 16th, 2017 at 1 p.m. There will be no visitation.