« Obituaries | David R. Waters
David R. Waters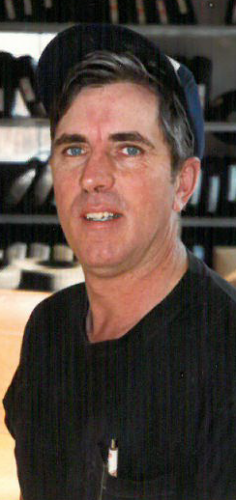 Date of Death: January 25, 2019
Date of Birth: July 7, 1945
Biography:
BATH – David R. Waters, 73, of Bath died on Friday, January 25, 2019 at Mid Coast Hospital. He was born July 7, 1945 in Bath, Maine, the son of Edward and Rachel (Scott) Waters. David was raised in the Bath area and is a proud Alumnus of Morse High School, the class of 1964.
He worked collecting sea moss for a little while after graduating before going on to work for Cahill Tire, a career he loved for 24 years.
In 1968 he met Nancy Howe at the Galley Restaurant, and together they shared nearly 50 years together in the Bath area, where they raised their three sons.
David was a longtime supporter of the Boy Scouts of America. He participated as a young man and later volunteered as a Den Leader and helping out in many other ways for several years. He especially loved the Pinewood Derby event and the camping trips.
He collected model cars, loved to go to car shows and photograph the vehicles there, researching local history, and was known for his good, dry sense of humor.
David is predeceased by his parents, Edward and Rachel Waters, and his brother, Bruce Waters.
He is survived by his wife, Nancy Waters of Bath; his sons, David Waters II of Milford, CT; Jeremy waters and his wife Beth Waters of Bath; Chad Waters and his wife Jennifer of Glendale, CA; his sister, Sheri Bishop of Brunswick; four grandchildren, Austin and Meredyth Waters of CT, and Ginger and Frederick of Bath; and several nieces, nephews, and cousins.
A Celebration of Life will be held on Saturday, February 2, 2019 at 1pm at the Corliss Street Baptist Church Annex, 402 Middle Street, Bath.

The family would like to extend a special Thank You to the staff at Mid Coast Hospital for the care and compassion shown toward David.