« Obituaries | Tina M. Ware
Tina M. Ware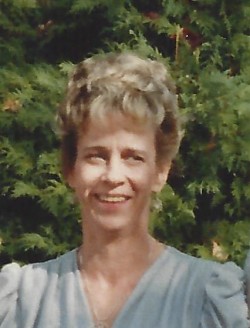 Date of Death: June 20, 2016
Date of Birth: May 27, 1942
Biography:
BRUNSWICK - Tina Marie Ware, 74 of Bangor, Maine, passed away peacefully at home surrounded by her loved ones on June 20, 2016 after a hard fought battle with cancer. Even though Tina was tiny in stature, to everybody that knew her, she was larger than life in character, strength and wit. She will always be remembered for her "tell it like it is" humor.
Tina was an influential role model to her 3 daughters and will be forever missed. She had many lifelong friends whom she considered family, to include: Berta Burbank and daughter Loreli, as well as the entire SanAntonio family.
Tina was born in Bangor, Maine on May 27, 1942, the youngest of nine children born to Gwendolyn and Ernest Whitney.
Tina was an avid reader, often reading 2 books at a time. She loved to paint and wallpaper, always working on a project with her best friend of 50 years, Berta Burbank.
After raising her children, Tina held a variety of jobs until retiring from Tel Hai Retirement Community in 2010.
Tina was predeceased by her husband of 17 years, David Ware. Her parents, Ernest and Gwendolyn Whitney, brothers Forrest, Elden, Norman and Phillip Whitney, sisters Phyllis Whitney, Aleta Asay, Helen Whitney and lifelong friend Gloria SanAntonio-Brooks.
She is survived by daughters Robin Campbell of Topsham, ME, Anita White of Brunswick, ME and Angela Choinski (Wayne) of Charlton, MA; stepsons Jerry Ware (Diane) and Gary Ware of Downingtown, PA; grandchildren Lyndsey and Patrick Campbell; step grandchildren Matthew and Angela Ware; brother Robert Whitney (Judy) of Hamden, ME; as well as countless nieces and nephews.
There will be a Graveside Service at Maple Grove Cemetery located at the corner of Church Road and Pushaw Road in Bangor on June 27, 2016 at 1:00PM.
In Lieu of flowers, please send donations to New England Cancer Specialists, 81 Medical Center Drive, Suite 1300, Brunswick, ME 04011.