« Obituaries | Robin D. Walls
Robin D. Walls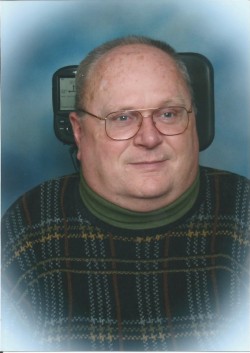 Date of Death: May 20, 2018
Date of Birth: October 16, 1946
Biography:
BRUNSWICK - Robin D. Walls passed into glory peacefully on May 20th with his wife of 37 years by his side.
He was born October 16th 1946 to the late Kelsie and Eva (McKay) Walls.

He graduated Hermon High School class of 1965 and Husson College Bangor Maine class of 1979.
After college he attended a 9 month computer programmer training course. For the next 20 years he worked as a programmer for several different companies. Among them were Diamond International, Bath Iron Works and Computer Sciences Corporation. He retired in 2003.

In 1980 Robin married Robin J Huttar of Port Byron, NY.

Robin enjoyed watching NASCAR racing and attended races at New Hampshire International speedway. He loved spending time with his nieces and nephews as well as the neighborhood kids.

He is survived by his wife Robin J Huttar Walls. His sister suzette and husband Clint Smith. His sister Sharon and husband Harland Stillman. Sister in law Vivian and husband Dwight Patten. Sister in law Barbara and husband Jim Almeter. Nieces and nephews Scott and Randy Walls, Karen Fox, Debbie Walls, Cathy Walls, Vicki Lee, Rick Walls, Michelle Flores, Danny Gallant, Janelle Gallant, Natalie Wallis, Ernie, Mark and Lance Stillman.

He was preceded in death by his brothers Bernard, Dwight and Richard.

In lieu of flowers, donations may be made to Berean Baptist Church Brunswick, Me.

Calling hours will be Thursday May 24th from 6 pm to 8 pm at Berean Baptist Church 15 Cumberland st Brunswick, ME. A memorial service will be held at the church on Friday May 25th at 2 pm with a reception to follow.