« Obituaries | Cynthia Walker
Cynthia Walker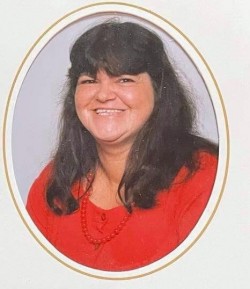 Date of Death: August 1, 2021
Date of Birth: December 28, 1960
Biography:
AUBURN-We regretfully announce the passing of Cynthia Walker (Minn) 60 of Auburn on August 1st, 2021 .
Cynthia was born December 28th, 1960, to Herbert Davis Sr and Sandra Davis (Gosselin)
Our mother, Cynthia was one of the strongest, most courageous, bravest, and kindest women to ever walk this earth and our family was blessed to have her as the head of the family. Cynthia attended Auburn schools and although she never graduated, she was an intelligent woman who was great at Math, reading and spelling. After school, she went on to the work force and worked at many different places as a waitress, shoe shop stitcher and a housekeeper to name a few.
In 1977, she married Tim Lane Sr and together they went on to have 2 children. In 1988 she married Ronnie Walker Sr and they also had 2 children together. Cynthia was a wonderful and loving mother who gave her all to her family. We will never be able to fill the space left behind by her.
Cynthia was a member of Victory Baptist Church in Winthrop for the past 5 years.
Cynthia loved to spend time with her children and family even if it was watching t.v. Family meant everything to Cynthia.
She loved to feed everyone she could and always gave of herself even if she didn't have it. Many times, she would take our friends in like her own children. Special Thank you to Joey Guisano and Kevin Gauthier for all your love and nurturing to our mom over the years.
She enjoyed nature and loved animals. She always had to feed the squirrel peanuts that lived in the neighbors' yard.
Cynthia was predeceased by her Mom, Dad and brother as well as many others. She is survived by her 4 children. Beth Mcinnis of Otisfield, Tim Lane Jr of Gardner, Ronnie Walker Jr and Ryan Walker both of Auburn; A sister Valerie Rowe of Turner; grandchildren Savannah Duteau, Tracey Coburn, Haylee Coburn, Caralee Coburn, Stephanie Lane, Faith Lane, Paige Lane, Jayceon Walker, Mason Walker as well as one on the way; and one great grandchild on the way which she was so excited for. She also leaves behind her nieces and nephews Billy Rowe, Magen and Tiffani Rowe , and many others  whom she loved dearly .
"The song is ended, but the melody lingers on"
Services will be held on Thursday, August 12th, 2021, at Funeral Alternatives, 25 Tampa St. Lewiston, Maine. Memorial visitation will be held from 11 till noon, with a service to follow immediately.
Condolences may be expressed at www.funeralalternatives.net or www.facebook.com/FALewiston