« Obituaries | Cheryl J. Walker
Cheryl J. Walker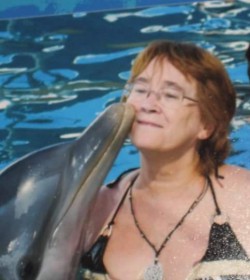 Date of Death: February 5, 2018
Date of Birth: March 19, 1956
Biography:
RICHMOND - Cheryl Johnson Walker passed away on February 5, 2018. Born to Edith (Hall) and Kenneth Johnson she grew up in the Midcoast area. She attended elementary school at Bowdoin Central, and Brunswick High School. After graduation, she attended nursing school at Central Maine Medical Center. After obtaining her nursing degree in 1977, she obtained a position at Midcoast (Regional) Hospital on the Med Surg Floor. After her marriage to David Raftus, they moved to Florida for a while and then to Houston, Texas in 1979. They returned to Maine in 1986, and she worked at Parkview Hospital in various positions until the year of 2000. Upon her divorce, she obtained a travel position and spent 6 months in Nashville, Tennessee. Upon returning to Maine, she worked at Parkview Hospital in a per diem position until obtaining a full-time position at Central Maine Medical Center until having to stop work due to a medical condition.
After returning to Maine, she met her soul mate, John Walker III. Together they enjoyed travel with adventures from the Bahamas to Hawaii. She loved seeing and experiencing new places with John by her side. John made Cheryl happy beyond words.
Cheryl took great pride in her children and grandchildren, and loved them dearly. Randi (Johnson) Perry, her oldest, is married to Steve Perry. They live in Gorham with their son Zane. Dawn (Raftus) Hamlin is the next oldest. She lives in West Gardiner with her husband, Donnie Hamlin, and their son Cole. David Raftus, her only son, lives in Litchfield. Danielle Raftus, the youngest, lives in Vassalboro with her fiance Brian Twitchell. They live with their three children, Rylie, Owen (father David Scott) and Alivia.
Cheryl had 6 brothers and sisters, Rhonda Jasper of Gardiner, Wendy Elliott of Brunswick, Brenda Blanchette of Cundy's Harbor, Kenneth Johnson of Brunswick, Heidi Bennett of Strong, and her predeceased youngest brother, Scott Johnson (passed away in May of 2008).
Cheryl has requested private family service only. No flowers. In lieu of flowers, donations can be made to the ASPCA, St. Jude's, The Shriner's, and Feed the Children, all causes she was passionate about. Her and her husband attended the Community of Christ in Freeport, all are welcome to attend.