« Obituaries | Robert Walder
Robert Walder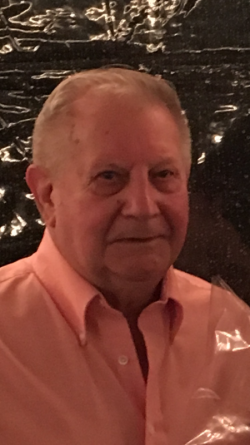 Date of Death: January 1, 2017
Date of Birth: April 23, 1935
Biography:
Robert G. Walder, 81 of Sumner passed away peacefully at his home on January 1st, 2017.
He was born on April 23rd, 1935 in Bronx, NY to Lovell and Margaret Walder, and was educated in Mt. Vernon, NY.
He joined the Mt. Vernon Volunteer Fire Department and held offices including 4 years as deputy chief. He joined the Sumner Volunteer Fire Department, serving a total of 58 years of active service.
Bob also served his country as a proud member of the U.S. Marines. He worked for Mobil Oil in Staten Island, NY and retired from Boise Cascade Paper Mill in Rumford, ME.
Bob was a member of West Sumner Universalist Church. He enjoyed working in his workshop and in his kitchen. He loved to share his creations. He may be best known for his potato salad, olive dip and his pickles. He especially enjoyed his time spent with friends and family.
He is survived by his wife, Elizabeth; son Scott Walder and his wife, Heather; step-sons Kevin Dillingham and his wife Stacy, Dennis Dillingham, and Dean Dillingham and his wife Kim and their families; and a brother, Edward.
Bob was predeceased by his parents, a sister Marilyn, and a step-son Jeffrey.
A celebration of life will be held in the spring at a time and place to be announced. Donations in memory of Bob may be made to the Sumner Volunteer Fire Department auxiliary c/o Lucy Wilcox 132 Black Mountain Rd. Sumner, Maine 04292.