« Obituaries | Gary E. Vickerson Sr.
Gary E. Vickerson Sr.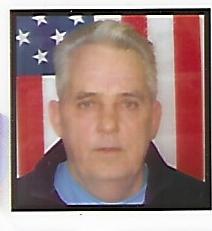 Date of Death: July 16, 2017
Date of Birth: October 13, 1943
Biography:
Yarmouth – Gary E. Vickerson Sr. died Sunday, July 16, 2017 after a lengthy illness. Gary was born on October 13, 1943, a son of Dorothy and Walden Vickerson of Portland, Me. Gary attended schools in Portland and Scarborough before serving his country for 3 years in the U.S. Army.
Gary was married to his wife Janice of 51 years. Gary worked at Freeport Shoe and later for several framing contractors, building houses. Gary then went on to start his own company; Vickerson Siding, specializing in wood siding where he was known to some a "The best in the state" for his quality and craftsmanship.
Gary enjoyed hunting, fishing, metal detecting and listening to the Rolling Stones. He was a life-long New York Yankees fan.
Gary is survived by his wife Janice of Yarmouth, his 2 children; Gary Jr. of Yarmouth and Debbie Leslie and her husband Tom and 2 grandchildren Kilberly and Tommy. Gary is also survived by his brother Milton "Butchey" and wife Phille of S. Portland.
Gary was predeceased by his Parents and brothers; Randy, Walden Jr., Robert, and Dickie.
A graveside committal service will be held on Saturday, July 22 at 10 Am at the Elmwood Cemetery in Pownal, ME Arrangements and services are under the care and direction of Funeral Alternatives 374 Route 1, Yarmouth, ME www.funeralalternatives.net