« Obituaries | Leland E. Verrill
Leland E. Verrill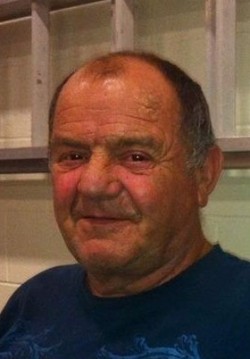 Date of Death: July 4, 2013
Date of Birth: June 25, 1951
Biography:
Leland E. Verrill, 62, of Litchfield, passed away on Jul. 4th, 2013 in Auburn, ME.
He was born on June 25th, 1951in Brunswick, ME to parents Albert and Dora (Tufts) Verrill.
Leland was a hard working construction worker, foreman, and heavy equipment operator for several different companies. He enjoyed helping others. His motto was if you were willing to learn, he was ready to teach. Leland took many under his wing and turned them into hard workers.
He was a fun loving, kind hearted, generous man that loved his family dearly. He enjoyed going to his brothers camp, fishing, cooking for other people, playing scrabble, and being a prankster as the grandchildren call it. He really enjoyed watching others laugh and smile.
Leland is survived by his daughter, Paula Mosher of Litchfield; two sons Marcus Verrill of Litchfield, and Eric Verrill of Auburn; three grandchildren, Britani Mosher of Litchfield, Christopher Mosher Jr., of Litchfield, and Ralph Mosher of Augusta;2 great grandchildren; one sister, Barbara Green of Maryland; 3 brothers Leon Verrill and wife Gene of Michigan, Leslie Verrill and wife Rosemary of Bowdoinham, Me, and Michael Verrill and wife Donna Durham; and several nieces and nephews.
His children would like to give a special thank you to Leslie Verrill for his extra support, and the excellent staff at the Hospice House.
There will be a gathering at 633 Huntington Hill Rd. on Sunday July 14th at 1 pm to have a "Tea for Lee". In lieu of flowers, donations may be made to Androscoggin Homecare and Hospice, 15 Strawberry Ave., Lewiston ME 04240.