« Obituaries | Sheila Venard
Sheila Venard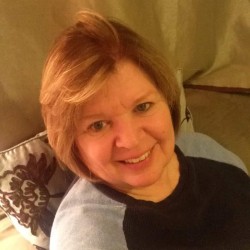 Date of Death: April 25, 2023
Date of Birth: December 15, 1954
Biography:
Sadly, Sheila Venard has lost her 20-year battle with Breast Cancer. She passed away at her home in Harpswell on April 25, 2023, in the presence of her husband, Bob Venard and two daughters, Erin Venard of Waltham, MA and Emma Venard of Phoenix, AZ. She died peacefully and with no pain.
Sheila was born in Orange, NJ on December 15, 1954, to Gerald and Muriel Fanning. She grew up in West Orange, NJ and attended Our Lady of the Valley Grammar and High School and graduated in June of 1972. She was one of ten children raised by Gerald and Muriel at their home in West Orange.
After High School graduation, she worked in accounting at Foster Wheeler in Livingston, NJ and attended two more years of Community College. In 1987 she met, and later married, Bob who was a financial industry consultant. His work assignments allowed them both to live in lovely places including Indonesia, Hong Kong, Japan, Mexico and Peru. While living in Mexico, they adopted their two children and moved back to the USA. They bought a home in Harpswell and began raising their children.
Sheila volunteered for many activities with both the Islands School and the Middle school. She loved watching her daughters participate in sports and was always available to drive many miles to take them to meets or practices. Her unconditional love will be with us forever.
Private family services will be held later. Memorial donations can be made to the American Cancer Society or the Dana Farber Cancer Institute.