« Obituaries | Jose Gervasio Vazquez Gonzalez
Jose Gervasio Vazquez Gonzalez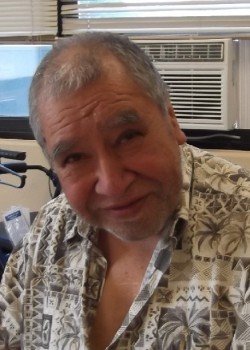 Date of Death: January 14, 2021
Date of Birth: June 19, 1945
Biography:
Jose Gervacio Vazquez Gonzalez, 75, of Portland passed away on January 14th, 2021 at Gosnell Memorial Hospice House in Scarborough, Maine. He was born in San Luis, Mexico on June 19th, 1945 the son of Teodolo Vazquez and Concepcion Gonzalez.
Gervacio will be missed dearly by his friends and family.
A Mass will be celebrated followed by burial in Villa Hidalgo, SLP on February 13, 2021
You can donate in his honor to the following organization that helps children in his hometown
https://www.nutriendo.org/dona-ahora.html
From his friends of over 35 years,
So, the things I/we remember most about Gervasio were his quiet, unassuming and patient ways. He was a humble person who was always appreciative of things done for him. He always greeted you with a smile, was happy to be included in activities and always happy to help out. He was smart, intuitive, observant and knowledgeable on many topics. He loved to tell a joke and found the irony of situations humorous.
He enjoyed meeting people and being surrounded by activity. He loved either riding his bicycle or walking around the city. As we said he went to Green Mountain Coffee shop almost every day. That activity allowed him to see and talk with others. He loved reading books and listening to music and being around animals. He liked to cook and he was a great cook! Sometimes when he was coming over for a meal, he would have Michael take him to the grocery store to pick out fresh ingredients to make anything from salsa, to mole (my favorite) to goat so he could contribute to the meal. One Christmas he brought me a present of a frozen box of scallops from Japan. They were huge! Very different from the scallops we are use to seeing in Maine.
From his employer at Bristol Seafood in Portland,
He was a hard worker, very dependable and dedicated. Never missed work for 30+ years
He was very quiet, didn't speak much. But always would greet you with a smile. Very generous and friendly and courteous.
From the couple he lived with for 6+ years:
He lived with Luis and Marina and their 4 children
He was like a grandpa, they called him Papa Gervacio. He loved natural foods, and loved sitting and watching the sea by the Bay Area
Loved music. Loved reading. Loved animals, especially goats
From his daughter, Yemina
We knew of you plenty through scattered deep memories and through our mother's eyes.
We awaited for you always. Too many questions have remained unanswered. My love and emptiness in my heart was relieved for a few months, June 6, 2019 when you looked for and with the help of missionaries of the Catholic church, you found us.
Our conversations will now serve to comfort a part of me. It was here where I believed and hoped for your healing too, as I was able to see your remorse. I am thankful God gave me a chance to speak to you. As for my siblings, I know deep in their heart , the wonder of your well being has ceased. May you Rest In Peace eternally.
We will do as you wished for, Rest In Peace
"Viva Mexico, viva la Tierra que me vio nacer"