« Obituaries | Shirley Avis Prince Varney
Shirley Avis Prince Varney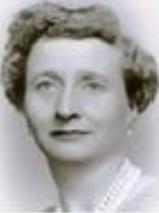 Date of Death: September 4, 2014
Date of Birth: December 11, 1921
Biography:
TURNER - Shirley Avis Prince Varney died, age 93 after the slow decline of age and Alzheimer's at Clover Manor, Auburn. She & her twin brother Sherm were born of Job & Cora Irish Mitchell Prince, Turner. She graduated from Leavitt Institute Class of '39. Attended Auburn Maine School of Commerce and worked for the Texaco Oil Company, Auburn. She Married W. Sherman Varney, the son of G.W. & Etta Berry Varney, April 6, 1946 after Mr. Varney returned from service in the Merchant Marines during WWII and working on the Varney farm with his younger brothers Charles & George. She was the bookkeeper for Varney Bros. Farm and later for Shermirley Farm which she and Sherm started in 1960 moving to the old Knight farm and building new barns and building up their herd of Holsteins. She was also a 4-H leader and Extension leader.
On retirement Shirley & Sherm spent their winters in Zephyrhills, FL where they welcomed friends and family taking them to Disney World, Sea World & Busch Gardens in nearby Tampa. They played golf & enjoyed a busy social life in Gem Estates Park returning to the farm summers which son William and grandson Troy then ran.
She & Sherm had four children: Susan Irene, William Sherman, Jr., Valerie, Brad Elliot.
She is survived by Susan of Fairfield; William & wife Vicky and children: Troy & wife Dulsey, Trevor & wife Heidi, Caleb, Sarah & Rebecca of Turner; Valerie & husband Chuck Dunn of Greene and their children: Jason, Josh & wife Meghan of Turner, & Stacey Dunn, Westbook; Brad & wife Paula K. and children: Sherm & wife Donna, Earle & wife Stephanie & Brad Jr. Varney of Turner; thirteen great-grandchildren: Audrey, Shelby, Hannah, Abbie, Ethan, Averi, Hayden, Colby, Brooke Varney, Michaela & Josh Therrien, Sage & Sam Dunn. A sister Alice Prince Briggs and countless, nieces & nephews.
She was predeceased by her husband Sherm, twin brother Sherman Prince, her half brothers Rufus & Norman Prince, & Bob Mitchell; half sisters Muriel Ewing, Marion Rick, Edna Emerson, Frances Farr and the only "mother" she knew after Cora died from complications of childbirth, Lulu Gray Howard, Harborside.
A graveside memorial service will be held Saturday, Sept. 27, 2014 10 a.m. at the Turner Village Cemetery.