« Obituaries | Jeannine R. Valley
Jeannine R. Valley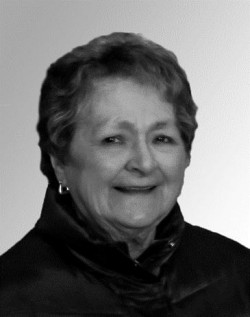 Date of Death: September 27, 2020
Date of Birth: June 6, 1933
Biography:
Jeannine R. (Scribner) Valley, 87, of Topsham passed away Sunday, September 27,2020, at home after a brief illness. Born June 6, 1933 to Albert and Germaine Carignan. Germaine passed away at 24 years old leaving Albert to raise 3 young children on his own. He later married Gertrude Carrier and had three more children. Jeannine attended Thornton Heights Primary School, Cathedral High School then Gorham State Teacher's College where she met Carroll Scribner. They married after graduation in 1955 and raised 4 children together until 1971. Jeannine taught kindergarten at Martel School for most of her teaching career, retiring in 1990. In 1980, Jeannine married Percy Valley. They were married until Percy's death in 2006.
Jeannine enjoyed skiing, fishing, sewing, cooking, knitting, baseball, women's basketball and going to the beach. Most of all she enjoyed children especially her grandchildren and great grandchildren. She was involved with Red Hat Society and Widows & Soul Sisters of Lisbon Falls Baptist Church. Before her untimely death, Jeannine was very healthy and full of life. She was often helping aged friends and family with household duties, driving them to appointments and doing their shopping.
Jeannine was predeceased by her 2nd husband Percy, sister Carmen Bois and brother Leo Carignan. She is survived by her brother Albert Carignan and his wife Jackie, brother Richard Carignan and sister Marthe Shiver. Jeannine is also survived by her children Marc Scribner, Laural Grant and her husband Donald, Kristine Cornish and husband James, Donald Scribner and his wife Pamela as well as 7 grandchildren and 4 great grandchildren.
Visiting hours will be on Saturday, October 10th from 1 to 3 PM at Funeral Alternatives in Lewiston. A private service for immediate family only will follow at 3 PM.