« Obituaries | Peter Owen Vallerand
Peter Owen Vallerand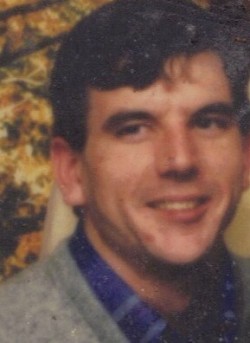 Date of Death: December 11, 2015
Date of Birth: April 12, 1961
Biography:
Turner-Peter Owen Vallerand, 54, of Turner, died unexpectedly at his home on December 11.
 He was the former Vice President of the Glenrock Spring water company in Greene, a longtime family operated business.  He is the son of Margaret Toomey Vallerand and her late husband A. William Vallerand and the father of Rebekah J. Vallerand of Lewiston and Benjamin J. Vallerand of Greene.
 A charming, gregarious man, Peter had scores of friends and never refused to offer a helping hand to those who needed assistance or just wanted an ear to listen.  In addition to his work with the family water company, he also had a decade long connection with Maine's lobster business, doing long distance deliveries around the US northeast and Canada as a driver for Cook's Lobster Company in Harpswell. He also lobstered and served as a short order cook for the restaurant.
 Peter was born in Lewiston on April 12, 1961. He attended local schools in Greene and Turner and graduated from Lewiston High School. He also studied at the University of Maine, Augusta. Most recently he successfully completed a course at the Scarborough, ME campus of Northeast Technical Institute, making him a certified HVAC service mechanic.
 Peter was an outstanding auto mechanic, constantly ministering to old cars, which others might long have given up on. He loved to read and was particularly fond of Dostoevsky's novels. He had a lifelong love of music and was particularly dedicated to bluegrass and early rock and roll.
 He was married to the late Colleen O'Brien Vallerand.  He is survived by his two children, his mother, his brother John and wife Tina Vallerand of Greene; and three sisters: Carolyn Tucker of Minot, Theresa and her husband Chris Miller of Colorado Springs, CO and Christine Vallerand of Exeter, NH as well as numerous nieces, nephews, and cousins.  He was pre-deceased by his younger sister Mary Lou Vallerand Powers.
 A  reception will be held at Funeral Alternatives, 25 Tampa Street, Lewiston on Saturday, December 19 from 9:30 To 11:00 am, followed by a memorial service at 11.
Condolences may be sent to: The Vallerand Family C/O Glenrock Spring295 Route 202 Greene, ME 04236