« Obituaries | James "Jimmy" Vallee
James "Jimmy" Vallee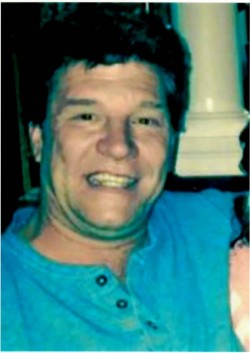 Date of Death: February 18, 2018
Date of Birth: August 4, 1968
Biography:
James John "Jimmy" Vallee
James John Vallee, 49, a resident of Auburn, passed away unexpectedly at his home on February 18, 2018.
He was born in Lewiston, August 4, 1968 the son of Bertrand and Maryann (Asselin) Vallee. Jimmy was educated in Auburn schools and graduated from Edward Little.
He worked in the asbestos abatement industry for most of his life, but was currently employed by his long-time friend, Steve Charest, owner and operator of SLC Electrical.
He was an avid NASCAR fan and would enjoy spending time watching the races on Sunday.
Jimmy was a kind, caring, loving, and loyal person who always had the time to help others. Whether it be friends or family he was always there, and you could count on him to lend a hand. He would do anything for anyone and he always did it with a smile on his face. We will all forever miss that Jimmy smile.
The loves of his life were his children, Brian, Courtney, and Brett. He was so proud of them all. He recently became a pepere for the first time, a grandson Emerson James Duquette. This new addition to the family was a godsend, and he was so looking forward to being a pepere.
Survivors include the mother of his children, Sherri Vallee of New Glouster; a stepson, Brian Leighton and his wife Molly of Marlborough, Massachusetts; a daughter Courtney and her partner Jeff Duquette of New Gloucester; a son Brett Vallee of Lewiston; his mother Maryann Vallee of Auburn; brothers Marc Vallee of Lewiston, Michael Vallee of Auburn, and Steve Vallee and his wife Joline of Auburn; sisters Joline Vallee of Gray, and Linda
Brewer of Lisbon. Also surviving are many aunts, uncles, nieces, nephews, and cousins.
He was predeceased by his father, Bertrand Vallee, and the companion of his his brother Michael, Pamela Bartlett.
Services will be held on Monday, February 26th, 2018 at Funeral Alternatives, 25 Tampa St. Lewiston, Maine. A memorial gathering will be held from 10-11am, followed immediately by the Liturgy of the Word. In lieu of flowers, donations may be made in Jimmy's memory to a charity of your choice.