« Obituaries | Paul Philias Emanuel Vaillant
Paul Philias Emanuel Vaillant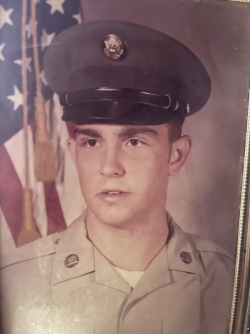 Date of Death: February 16, 2022
Date of Birth: May 9, 1956
Biography:
LEWISTON- Paul Philias Emanuel Vaillant, 65, of Auburn, passed away peacefully on Wednesday, February 16, 2022, at Central Maine Medical Center in Lewiston, Maine. Paul was born on May 9, 1956, in Woonsocket, Rhode Island to Clarinda 'Claire' Vaillant (Dion) and Philias 'Victor' Vaillant, both deceased.
Paul had a deep love for the ocean and enjoyed fishing, especially deep-sea fishing. He had a passion for photography and spent many years doing freelance work. Paul also enjoyed computers and electronics, which resulted in many hobbies within those areas that kept him busy and fulfilled. In recent years, he spent countless weekends as a seller at the Riverside Flea Market in Lisbon where he enjoyed interacting with his friends.
He is survived by his wife, Theresa Vaillant, his four younger siblings Camille Vaillant, Norman Vaillant, Lorraine Vaillant, and Yvonne Neri. As well as his daughter Pamela Vaillant and four grandchildren Mya, Stephen, Noah, and Jacob. Paul was an amazing father and grandfather who truly loved spending time with his family. He will be deeply missed.
Services are pending an exact date and time, but plan to be held on his upcoming birthday (5/9/22) in Bellingham, Mass. at St. Jean-Baptiste Cemetery
Please contact Pamela Vaillant at 147 S Pleasant Street, Bowdoinham ME 04008 for more information or to send condolences.